03/28/2017
FIS Shows Collaboration for the Logistics Industry at the 2017 LogiMAT/TradeWorld Show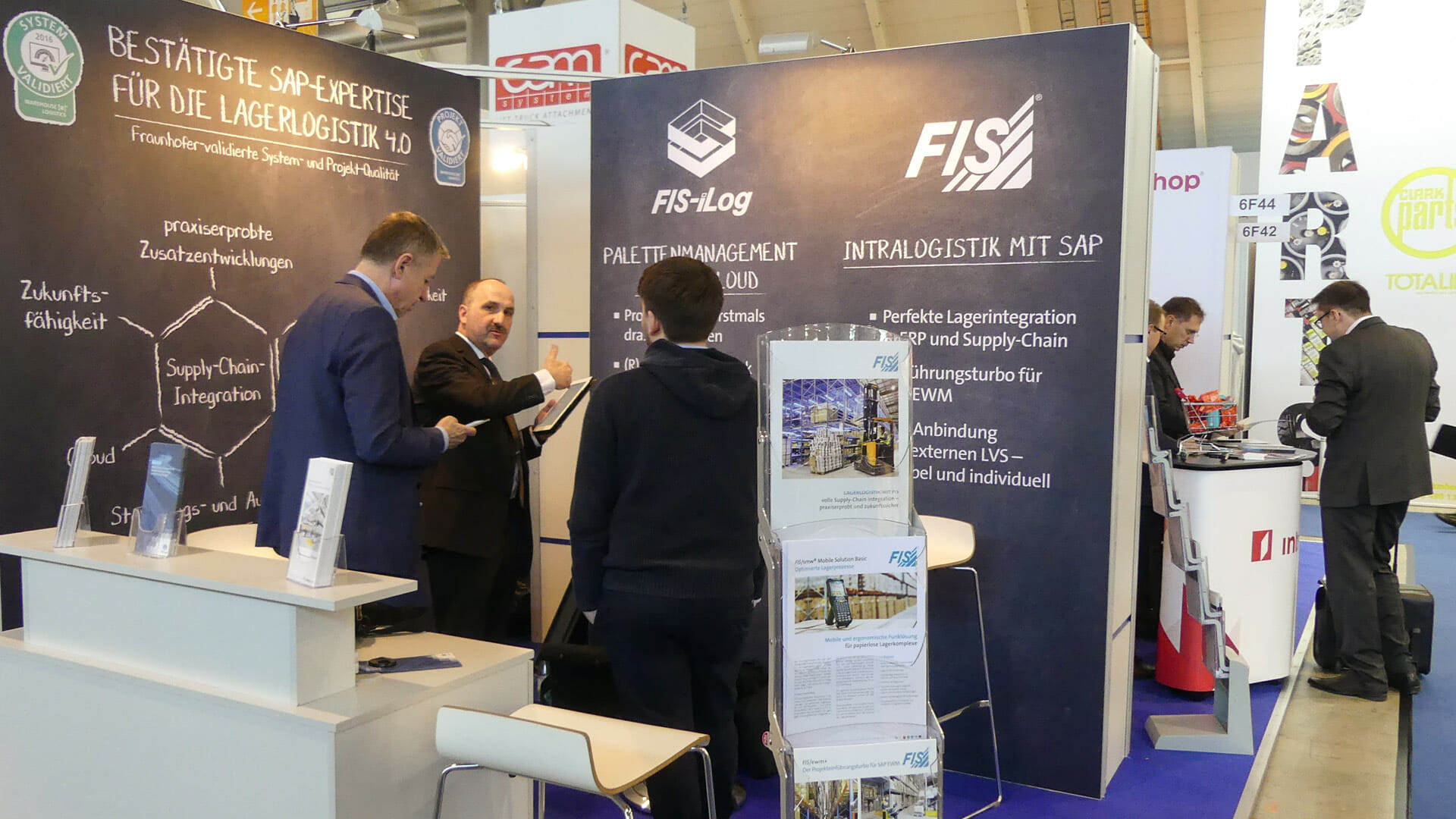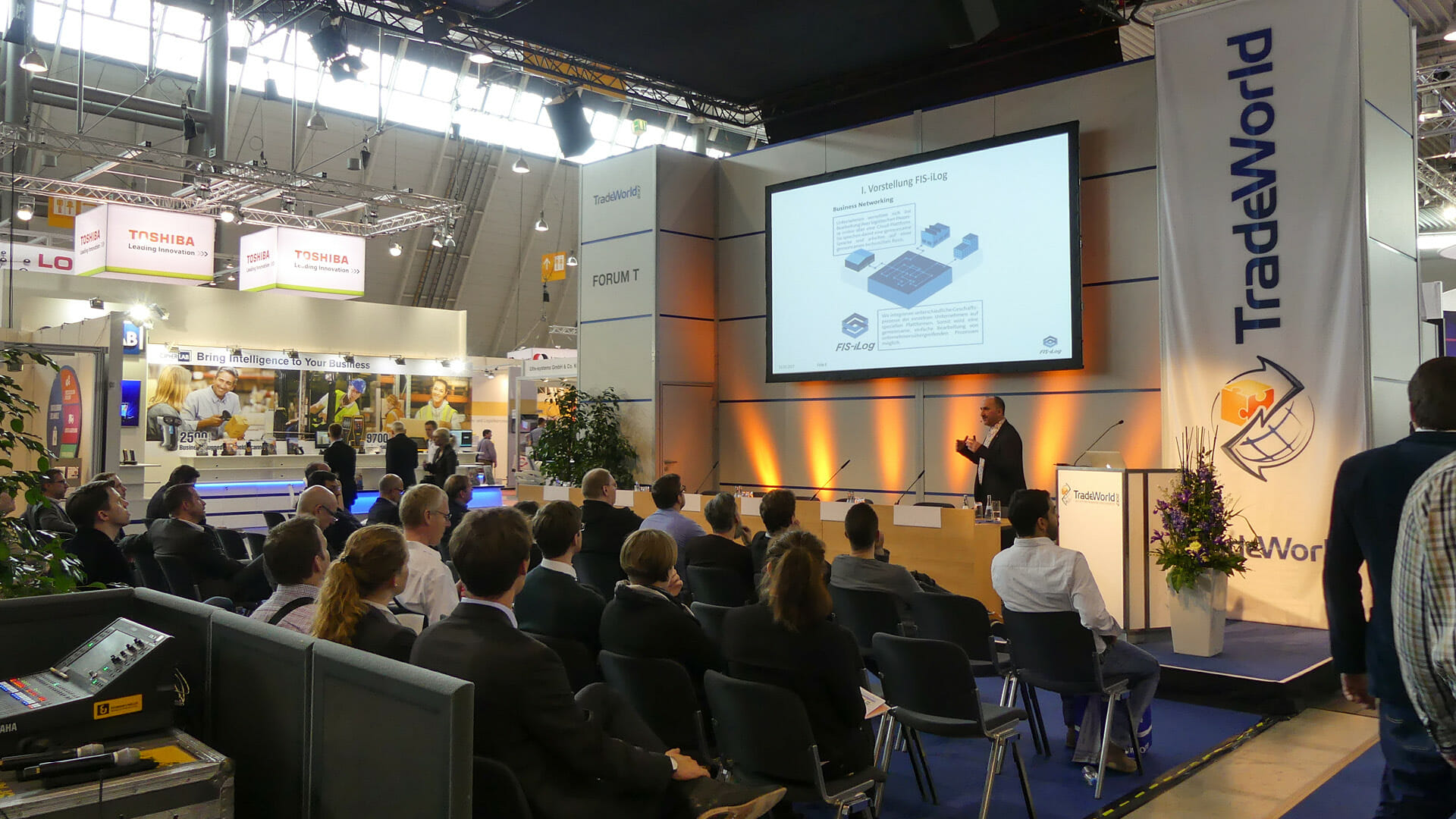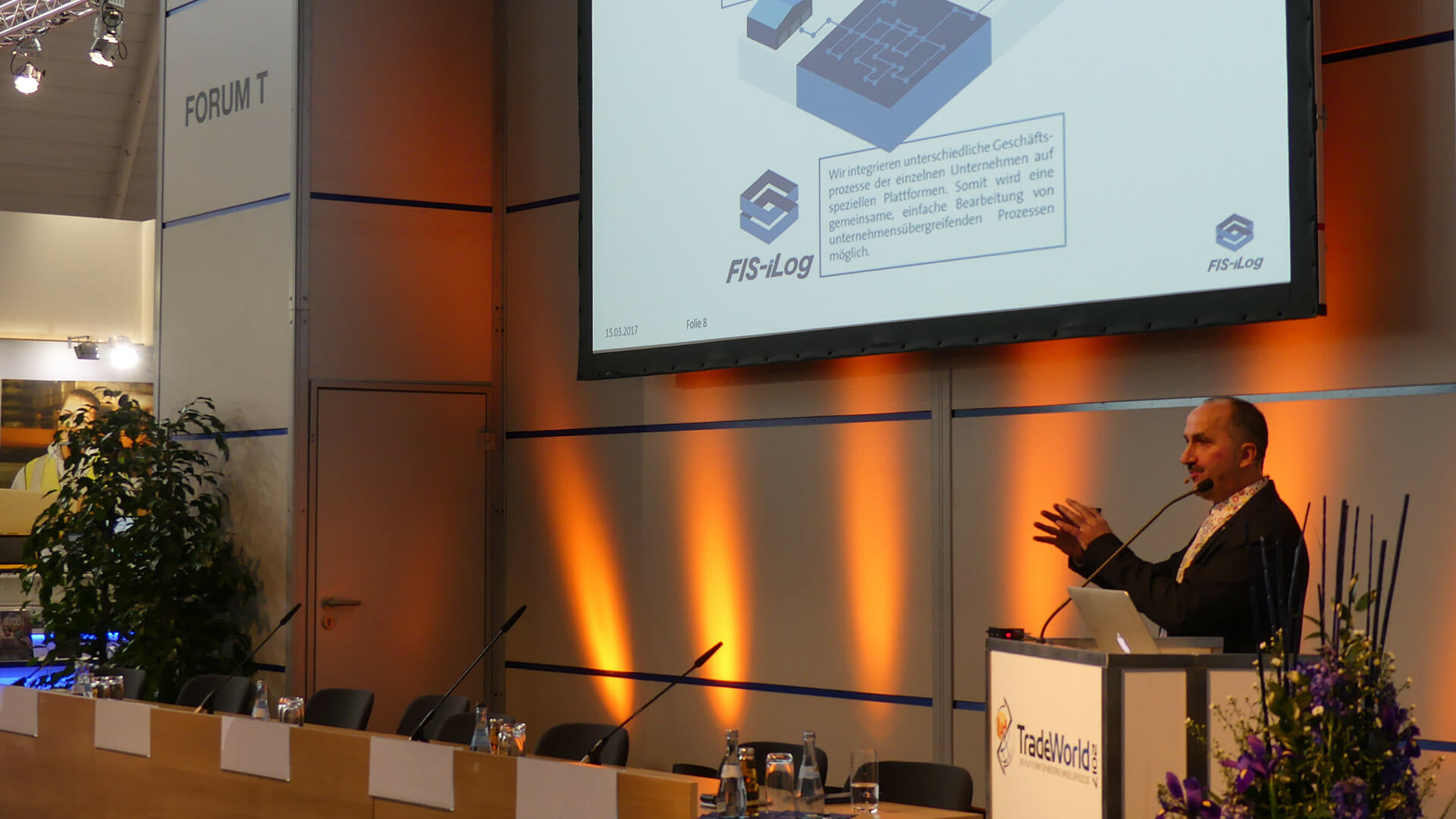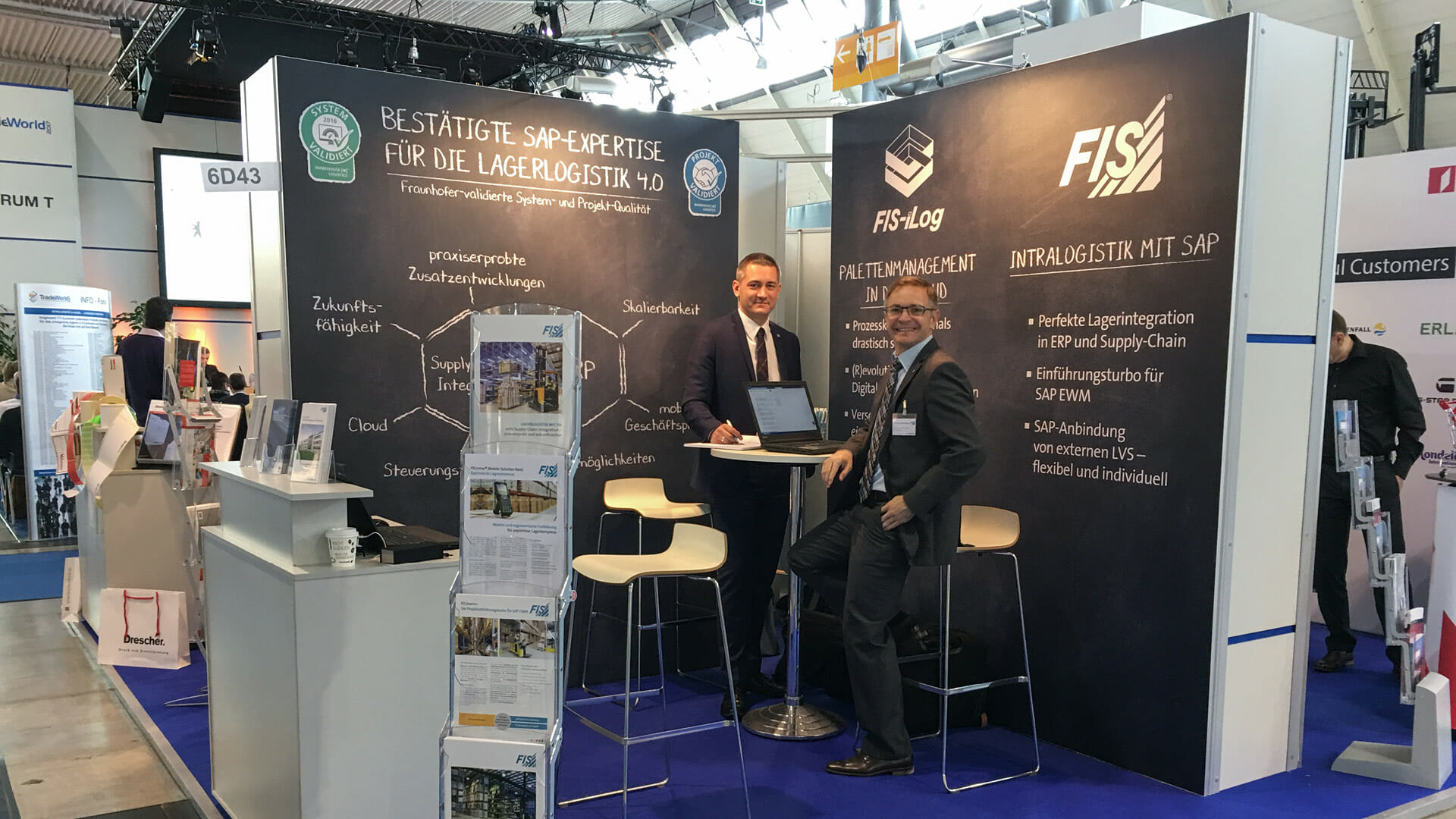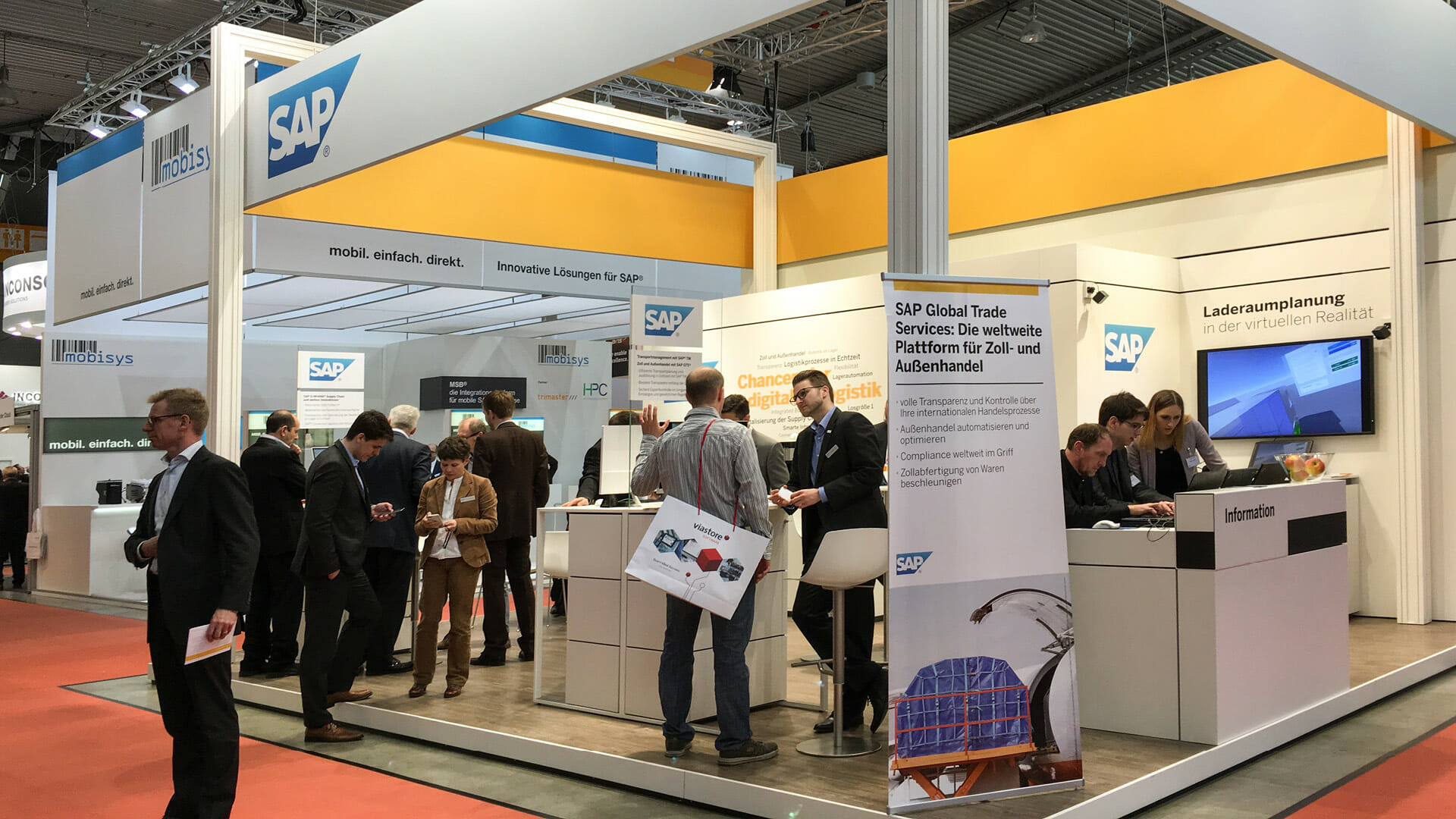 Great visitor interest in the new iRetPlat platform for the exchange of returnable transport packagings and the FIS/ewm+ project implementation turbo for SAP EWM.
Digitization significantly changes the value-added processes in the logistics industry. At the 2017 LogiMAT/TradeWorld show (taking place at the Neue Messe Stuttgart from March 14 to 16), decision makers from the logistics industry got an idea of what is already possible today. In Stuttgart, FIS GmbH and its subsidiary FIS-iLog GmbH aroused a great deal of interest amongst visitors with their SAP Warehouse Management and SAP Extended Warehouse Management solutions, their know-how in the field of SAP logistics consulting and the cloud-based iRetPlat (integrated Returnable system Platform).
At the LogiMAT/TradeWorld show, FIS presented individual solutions for warehouse logistics as well as its trade show innovation "FIS/ewm+", the project implementation turbo for the entry into warehouse management with SAP EWM (Extended Warehouse Management). FIS/ewm+ simplifies and accelerates the implementation of the SAP EWM warehouse logistics solution by means of preconfigured and immediately executable processes. As a result, project participants and user departments in particular can be involved and work on the system very quickly.
Collaboration, networking and digital processes are the key topics for logisticians when it comes to increasing efficiency and flexibility in a company. FIS-iLog GmbH offers the appropriate product for these requirements: At the LogiMAT/TradeWorld show, FIS-iLog GmbH introduced its iRetPlat cloud platform to the audience for the first time. Companies connected to this platform will be able to post returnable transport packagings, such as europallets, wire baskets, containers or plastic containers, in exact quantities and execute the subsequent processes with high added value. As a result, companies will benefit from greater transparency of commodity flows, accelerated processes and reduced transaction costs. In his lecture titled "Digital Logistics Collaboration" on the second day of the trade show, FIS-iLog managing director Johannes Weigand described the significance of Business Collaboration in general and its practical implementation via iRetPlat. Barely a seat was vacant in the auditorium and after the lecture, the FIS logistics experts had to answer numerous questions of interested visitors at their trade show stand.
"Digitization is advancing with great strides and digital logistic collaboration becomes more and more important", explains Johannes Weigand. "FIS offers the appropriate solutions with iRetPlat and the SAP cloud platform". His forecast: Over the next five to ten years, more and more companies will leave their "silo" structures and replace them by defined processes to create synergies with other market players using the cloud platforms.