Today, companies must respond to new challenges of their customers and markets more quickly and agile than ever before. Business processes being the core of every company are of key importance in this respect. It is decisive for long-term corporate success and the development into an intelligent and sustainable company to regularly analyze existing processes, identify potentials for improvement and continuously optimize business processes. The aim is to identify cost drivers and inefficiencies on the basis of data and to make improvements. SAP Signavio offers you tailored software solutions for modern and collaborative Business Process Management (BPM) based on the cloud.
As a high-performance all-in-one platform, SAP Signavio Business Transformation Suite supports your company in responding quickly to current challenges and developing new and sustainable ideas. The stakeholders of the company benefit from an optimized organization-wide process landscape and highest transparency. Start now with SAP Signavio and gain operational excellence.
Gaining Insights and Mapping Them in Processes –
Modern Business Process Management
Today, business processes must stand up to many challenges, such as: incomplete processes or differing procedures, existing data silos, missing tools, poorly networked employees or interrupted supply chains. Do you know these challenges? Would you like to use your resources optimally and reduce costs without relying solely on your gut feeling? This requires an objective view of your data and business processes.
Organizations gain real benefits from using modern and data-based Business Process Management (BPM): they considerably reduce the time required for getting relevant insights (time to insight). Based on this, changes can be made very quickly or processes newly started (time to adapt). Using BPM with Signavio, companies also benefit from optimally structured processes when it comes to digital transformation projects, such as the ERP transition to SAP S/4HANA or the path towards cloud computing via RISE with SAP.
The continued use of SAP Signavio helps implement the organization-wide business process optimization successfully in the long run. Through this software support, companies permanently combine the "people, processes and data" core aspects in one central platform. Collaboration functions are used to include all stakeholders, i.e. the entire process knowledge, in the organization-wide Business Process Management.
Downloads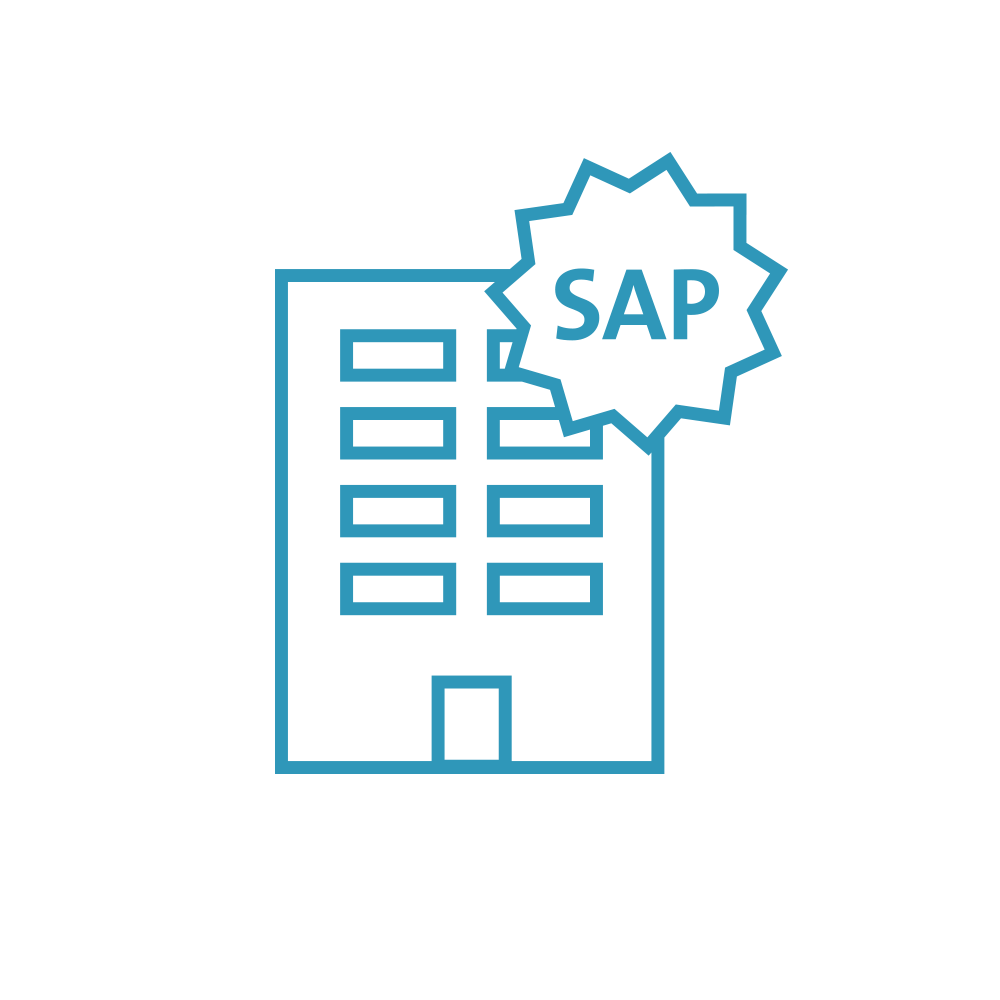 Flyer:
Intelligent Business Process Management with SAP Signavio
Your Benefits
using SAP Signavio
Easy implementation of excellent and efficient business processes: smart Business Process Management in a high-performance all-in-one suite
Maximum transparency of your process landscape: clear visualization, meaningful reports, practical collaboration functions
Optimal use of resources and cost saving: easy identification of inefficient processes and cost drivers and data-based derivation of optimization potentials
Single source of truth: central process knowledge base – far beyond departmental borders
Using and keeping individual process knowledge:  Export know-how and process competence of employees are directly integrated into the elaboration and optimization of internal processes
Considerable gain of insights: reduced time to insight due to comprehensive process analyses at different levels
Quick implementation of adjustments or new SAP processes: short time to adapt due to efficient process modeling and simulation
Organization-wide cooperation: inclusion of all stakeholders through collaboration functions and the use of Business Process Model and Notation (BPMN) standard
Access to cross-industry best practices: easy comparison of corporate processes with industry standards and derivation of optimization potentials
Intuitive operability: beginners as well are able to use the application due to user-friendly user interfaces and predefined reports
Mobile access irrespective of location: cloud implementation ensures highest flexibility
Understanding and Optimizing Business Processes –
using the SAP Signavio products
SAP Signavio Business Transformation Suite enables companies to understand the details of their operational processes and procedures, optimize them sustainably and efficiently and implement changes within the organizations. The SAP Signavio products can be used to gain process intelligence and operational excellence.
For this purpose, the following products are available: SAP Process Insights, SAP Signavio Process Intelligence, SAP Process Manager as well as Collaboration Hub. The FIS experts will gladly advise you on the SAP Signavio Suite products. Please contact us!
SAP Signavio Process Insights
SAP Signavio Process Insights enables companies to analyze, monitor and improve their processes on a data basis. SAP Process Insights offers a broad overview and creates transparency as to how quickly and efficiently the processes really run in the SAP ERP system, both in SAP ECC and SAP S/4HANA. The application offers best practices in the form of predefined key figures and processes aggregated from data of thousands of SAP customers. Development potentials are quickly identified by comparing the current individual processes with these best practices. Companies use the most important KPIs and daily updated data to gain an objective insight into the performance of their processes. You get the overview of the implemented business processes of your SAP ERP system, for example in the areas of finance, manufacturing and logistics. In this way, optimization measures can permanently be identified very quickly. The results can be improved sustainably in all business areas due to comprehensive root cause analyses and the derivation of optimization potentials and recommended actions.
SAP Signavio Process Intelligence
"Do you know how effectively your corporate processes run or do you only think you know?"  Processes are often modelled well but executed in a deviating form in everyday business. SAP Signavio Process Intelligence analyzes in detail processes with the biggest optimization potential. This detailed process analysis ("process mining") via Signavio Process Intelligence collects process data from the applications of the organization and evaluates it. Moreover, company data can be imported conveniently and quickly using existing templates. SAP Signavio clearly visualizes business processes, which makes it easier for users to understand these processes. As a result, companies gain even deeper insights. Variances between actual and target processes are identified and displayed comprehensibly by comparing process variants. Potential process bottlenecks are identified as well. SAP Signavio Process Intelligence considerably shortens the time to insight and the time to adapt within the entire organization.
SAP Signavio Process Manager
Signavio Process Manager is used for classical process design and visualization. It enables the central and clear process modeling of an application. SAP Signavio Process Manager can be used both by beginners and professionals to document, model and simulate business processes. As a result, different user departments and professional disciplines share a common process understanding. Due to the intuitive operability of this software solution, processes can be included in no time and shared with colleagues. In this way, you quickly and easily create a transparent standard process landscape for the entire company across departmental and discipline borders. Processes are documented and communicated directly in the system, which creates highest transparency. It goes without saying that SAP Signavio enables you to model and document your processes on the basis of Business Process Model and Notation (BPMN) standard. This means that all persons involved can understand and use them globally.
SAP Signavio Process Collaboration Hub
SAP Signavio Process Collaboration Hub is the central process knowledge base for company-wide cooperation and communication. The collaboration hub secures the process know-how of all employees involved and enables collaborative process management. In this way, you design global processes and communication paths across the entire organization and all locations. SAP Signavio Process Collaboration Hub combines the process-related knowledge of user departments, process owners and IT and makes cooperation simple and transparent. Complicated communication paths, such as lengthy e-mail correspondence, are avoided and current documents always found quickly. Moreover, responsibilities, roles and process hierarchies can be viewed at a glance. The process collaboration hub is an important part of the business process transformation with SAP Signavio because process management concerns all.
Optimally positioned for a changeover to SAP S/4HANA
with SAP Signavio
In complex IT projects, such as an ERP changeover to SAP S/4HANA, solid preparation and planning, smooth operations as well as an involvement of employees are decisive for success. Without these factors, changeovers might quickly result in prolonged project durations, an overlooking of cost drivers or inefficiencies in the new system. SAP Signavio Business Transformation Suite offers useful functions that support enterprises in an S/4HANA transition, provide for process efficiency and relieve employees.
Before project start, it is important to know the actual state of the processes to identify potentials for an enterprise-wide process harmonization. Furthermore, a changeover to ERP provides the opportunity to reduce complexity, which has occurred, for instance, due to individually grown Customizing. For this purpose, the use of SAP Signavio Process Insights is suitable to quickly gain knowledge about the status quo and optimization potentials. Furthermore, the transition provides the chance to redesign processes and settings. With the SAP Signavio applications, these processes can be analyzed in detail and modeled clearly. Moreover, the "Innovation Recommendations" by SAP Signavio can be used to identify the SAP S/4HANA functions and innovations that are suitable for your enterprise and your business processes. 
Even after go-live, continuous monitoring and constant process optimization are elementary for long-term success. Here, SAP Signavio supports users by enabling constant monitoring, analysis and improvement of processes.
FAQ on
SAP Signavio
Interested in SAP Signavio?
Request personal consulting
Request now for SAP Signavio – free of charge and without any obligation!
Kontaktanfrage en
"*" indicates required fields
Downloads
You would like to analyze your process landscape, optimize your business processes or are facing a transformation project such as SAP S/4HANA Transition? With SAP Signavio, you will benefit from advanced technology for your business process management. The FIS consulting team will be pleased to answer your questions. Do not hesitate to call us or send us an e-mail.