Do you have successfully completed your studies and want to start your career now? Are you interested in digital trends and looking for a job at a renowned IT service provider? Are you communicative and friendly? Are you a real #improver? Then you are the right person for us!
Unfortunately, all places for the 2022 trainee program are currently taken.
From the beginning of 2023 you can apply for the program to start in October 2023.
Become a certified SAP Consultant
with the six-month FIS trainee program
8 reasons why you should become an SAP consultant trainee
at FIS
SAP certification
We make you an expert and invest in your future right from the start! Our six-month FIS trainee program enables you to obtain the official SAP module "SD" certification in the amount of EUR 15,000.
Soft skill training courses
In your everyday work, expert knowledge and soft skills, such as business etiquette or rhetoric, are key factors. You will score high marks not only during a business dinner!
Permanent employment contract
Through our trainee program, we invest in your vocational education. We offer you permanent employment so that you can immediately start at FIS as certified #improver.
Attractive salary package
We reward your commitment! Right from the start, we offer you an attractive salary package with many additional benefits.
Numerous benefits
Are you always open minded for our customers? We offer you benefits such as cell phone and laptop.
You are involved in decisions
This is your career! Therefore, after having completed the trainee program, you will be involved in the decision as to whether you prefer applying your skills in customer projects or in the support department.
Open working atmosphere
In your daily tasks, you benefit from flat hierarchies and an "open doors" policy – both having contributed to the corporate success for more than 25 years!
Innovative company
Innovation is on our agenda! Together with more than 650 colleagues, you have the chance to further improve German, Austrian and Swiss companies every day!
SAP Consultant vs. SAP Inhouse Consultant
These are the differences
At FIS, you have the choice of either working as an SAP consultant in (new) customer projects at the customer's site or assisting our Support team as an SAP inhouse consultant. Should your personal life situation change one day, you will have the possibility of changing career paths given the appropriate preparation. The most important differences are as follows:
As an SAP consultant, you accompany demanding implementation projects of SAP and FIS solutions at our customers' premises. During the project phase, you closely cooperate with our customers' employees. Every week, you therefore work two or three working days on average at the customers' premises. The rest of the time, you work at the FIS premises or from home (if agreed upon). As an SAP consultant, you are frequently on the move and become acquainted with many people and new places.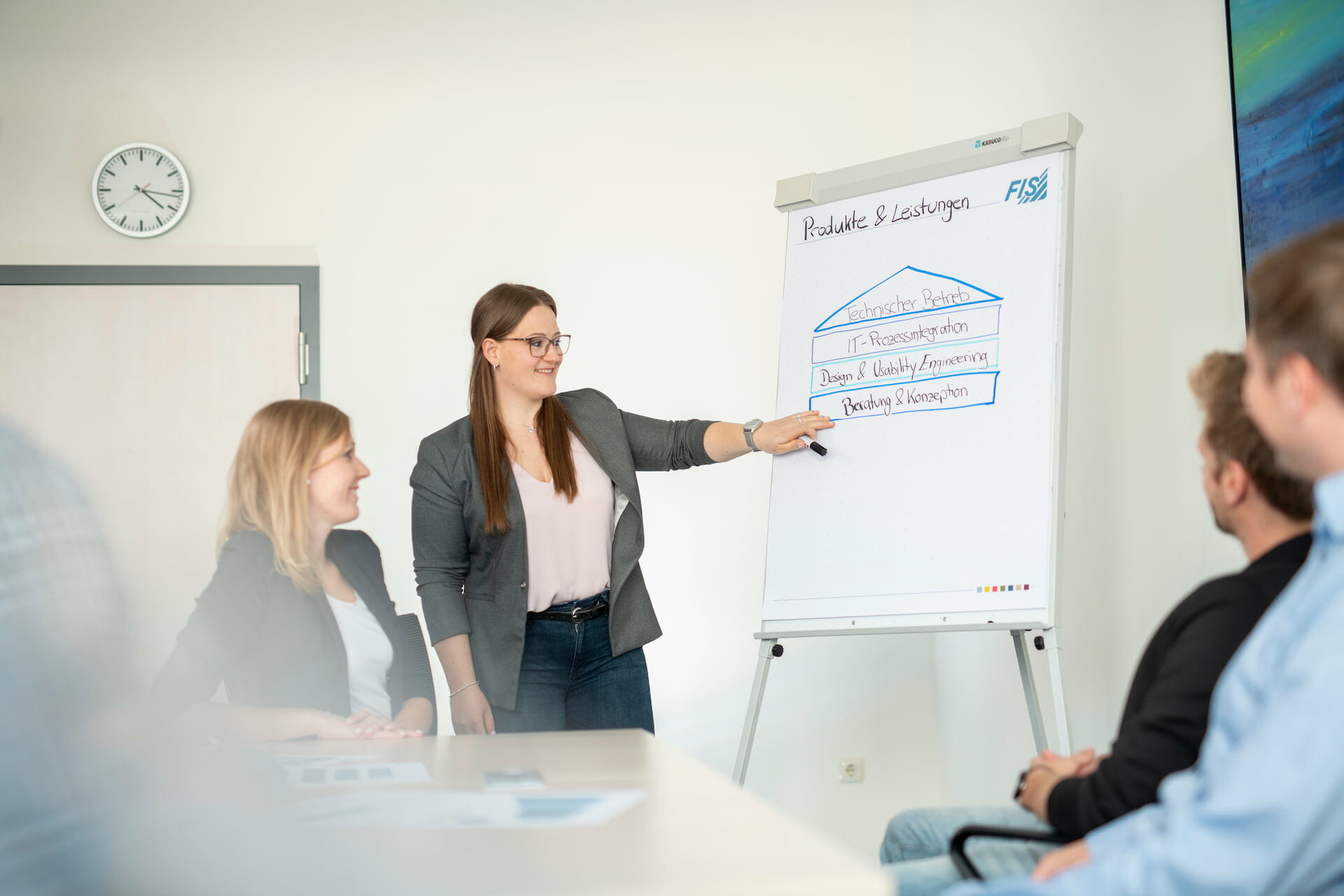 One of your main tasks is the assistance of our existing customers via phone, e-mail or ticket system after the implementation of SAP/FIS software. In addition, you make adjustments and optimizations, provide customer consulting services concerning enhancements or make release upgrades. Most of the time you will work in our Grafenrheinfeld headquarters or in one of our branch offices in Offenbach or Leonberg. Occasionally, you travel to see customers for coordination purposes or software tests. Fixed service hours guarantee a high degree of availability to our customers. This is why you coordinate your working times with your colleagues to make sure the office is staffed. You can easily integrate your family life and leisure time activities into the regulated weekly schedule you have as an inhouse consultant.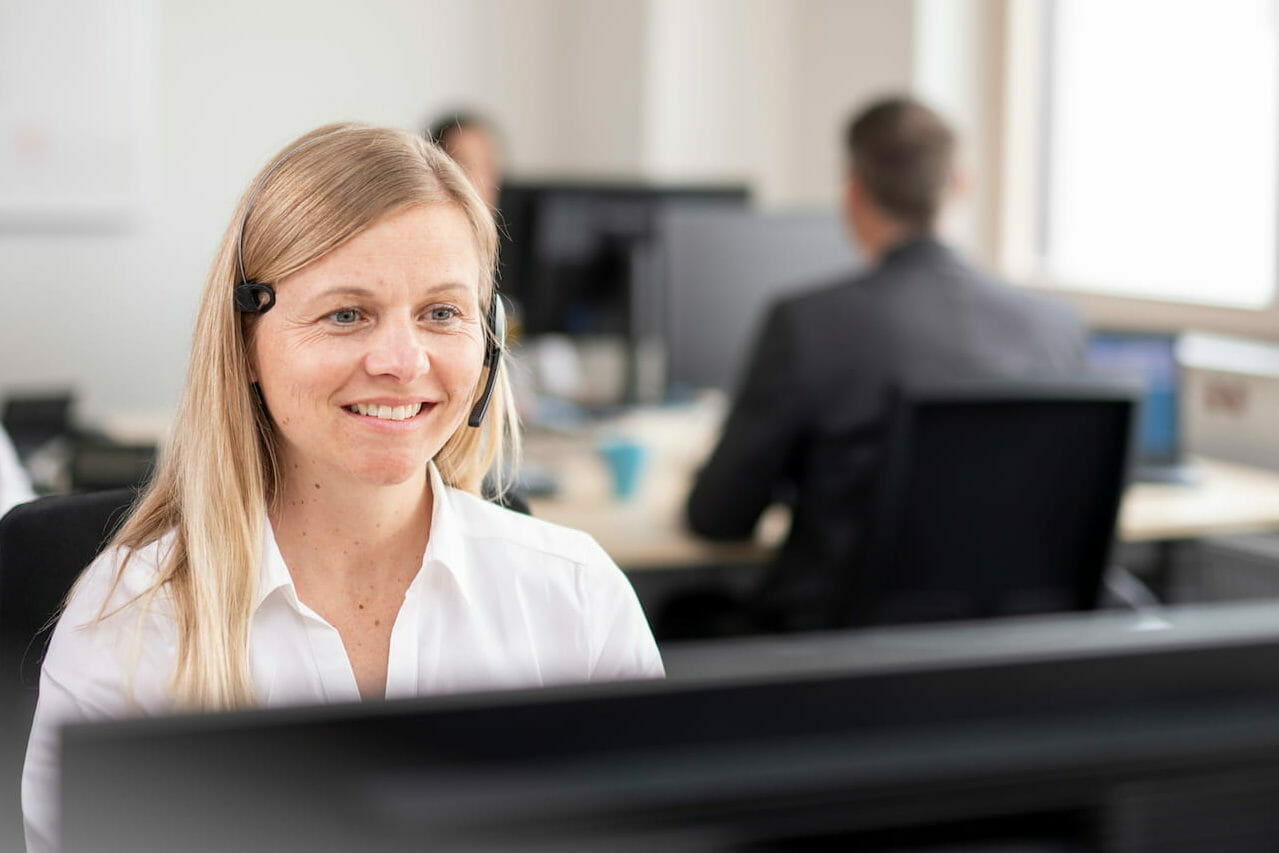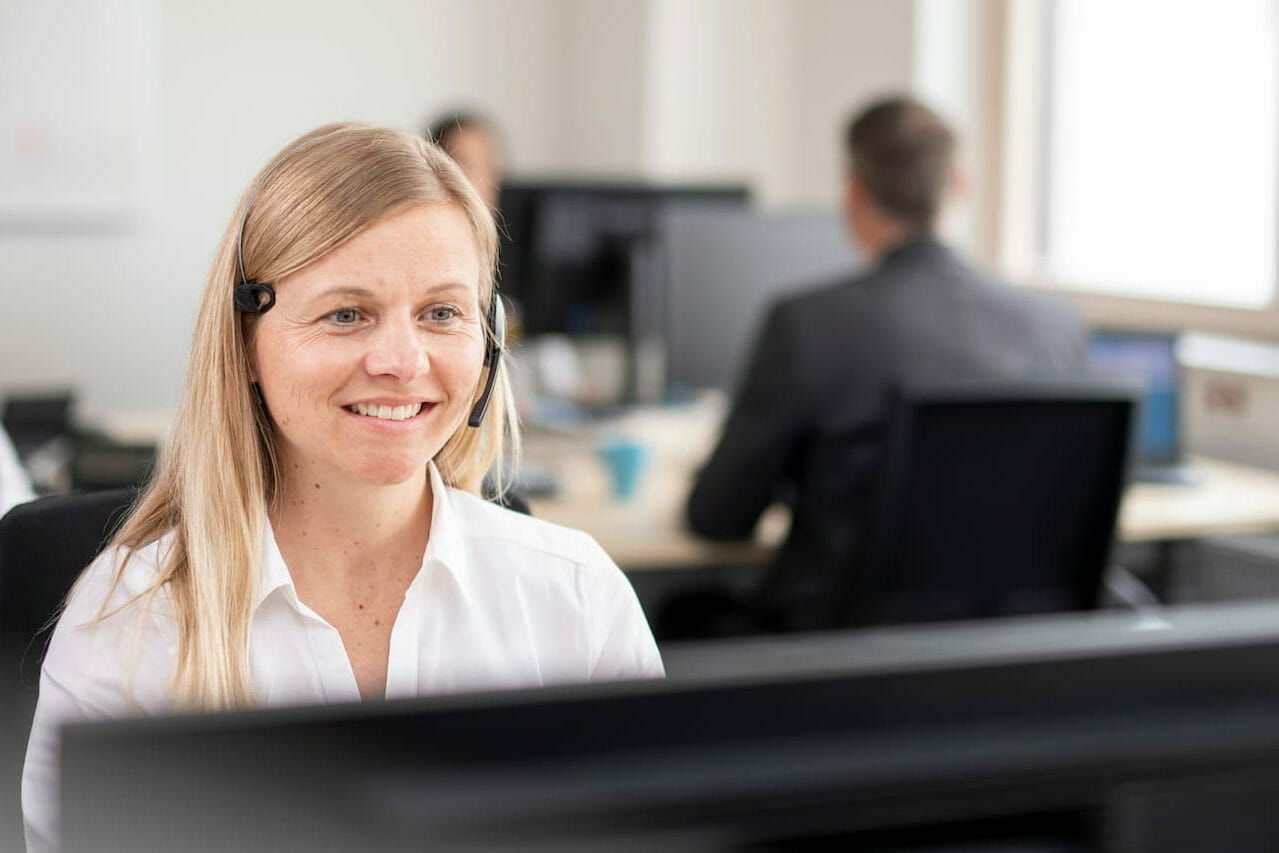 You can find more information about the job of SAP consultants here.
FIS Academy
Discover the new office world for our training programs
With the FIS Academy, we have created a place where apprentices, dual students and trainees can work together and learn from each other.
What our trainees say about
our trainee program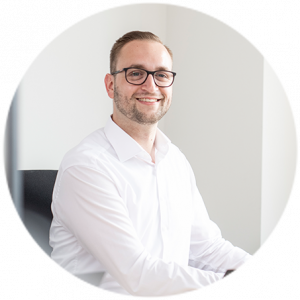 I decided to participate in the FIS trainee program, because I am convinced of the concept. I think that it is very well structured starting with the "introduction and ice-breaker days". Here, we had the chance to get to know the other trainees and mentors better. Directly afterwards, the SAP and soft skills training courses started. We were well-prepared for our tasks as consultants.
Get your employment contract in only 4 steps
Apply at FIS


Application, job interview, contract. Your application with FIS is very easy! Do you have any questions about the application process? You will find the answer to our frequently asked application questions.
* The aforementioned corporate roles, such as consultant or employees, are not gender-specific and apply for all male/female/diverse consultants and employees.