Employees are the most important asset of a company. At times of skilled labor shortage, however, the treatment of the staff becomes more and more challenging for HR departments. The retention of new employees and constant further training must not be neglected either. An IT solution helps reduce the workload of employees so that they no longer have to perform purely administrative activities.
Here, cloud computing plays an essential part. It can also be used to facilitate the management of employee and applicant data as well as personnel processes. The reasons are obvious: In our modern world, mobile devices, social media and the permanent timeliness of information play a major role. This leads to continued changes and innovations you can respond to more flexibly and quickly in a cloud application. You can permanently increase the performance of your HR processes using the appropriate solution.
Advanced talent management out of the cloud
with SAP SuccessFactors
SAP SuccessFactors is a comprehensive cloud solution used by companies to optimize their entire HR work. This software product focuses on talent management: the well-established high-performance solution paves the way to success for HR departments.
SAP SuccessFactors offers you the following functions for your talent management:
Recruiting and applicant management
Recruit specific professional and managerial staff for your company. With the direct control of job advertisements and the assessment of applicants, the SuccessFactors Recruiting solution enables you to receive a comprehensive picture of the recruiting in your company.
Central HR data management
The HR data of a company is managed in Employee Central – centrally and globally accessible and yet well protected.
Onboarding
SuccessFactors facilitates the initial job training of new employees. This training can be specifically scheduled and controlled so that you can get a good impression of the new employee at any time and avoid an imminent resignation during the teach-in phase.
Learn management system
Knowledge is a competitive advantage in the modern working world. SAP SuccessFactors enables you to specifically manage the further training of your employees: You can plan further training courses, view certificates and get reminded of dates.
Performance review and goal management
With centrally stored performance reviews and agreements based on appraisal interviews, SuccessFactors helps you promote the talents of your employees and get an overview of the know-how within your company.
Succession, development planning and workforce analytics
If an employee resigns, it is important to close this gap as quickly as possible. In the system, you recognize the resignation of employees at an early stage (e.g. retirement) and see who would be a suitable successor. SAP SuccessFactors enables you to flexibly respond to changing business conditions and become active at an early stage via specific workforce planning.
Global Transparency in the HR Core Functions –
SAP Successfactors Employee Central
Due to the increasing globalization of business processes and projects, HR managers are focusing on global transparency with regard to employee information as well as advanced collaboration ways between employees all over the world. SAP SuccessFactors Employee Central makes any HR data available at a central location, thus significantly simplifying the international cooperation and global standardization of HR processes. In this way, the staff – the most valuable asset of your company – benefits from transparent decisions and can actively be integrated into the HR processes. Employee Central unites the advantages of a cloud solution with the highest security standards in accordance with the GDPR. The centralization of HR core functions in Employee Central increases the efficiency of international HR activities and, consequently, the entire value added.
Reorientation of your HR core functions through Employee Central:
Global transparency
The central availability of employee data of all locations and subsidiaries for HR managers enables the localization of labor resources and their strategic and employee-oriented use.
Continuous HR processes
Structured and searchable HR data are the basis for consistent transactions in the HR core functions and for a global organizational management.
Self-services for employees
Fast workflows and prompt approvals as well as relief for HR managers due to the assumption of routine tasks, such as address data updates, by the employees themselves.
Intuitive use
High acceptance of the solution due to transparent HR management activities in a user interface that can be configured individually in the corresponding native language.
International collaboration
Promotion of employee motivation, mutual exchange and cross-location communication through user-friendly collaboration tools.
INTERESTING DOWNLOADS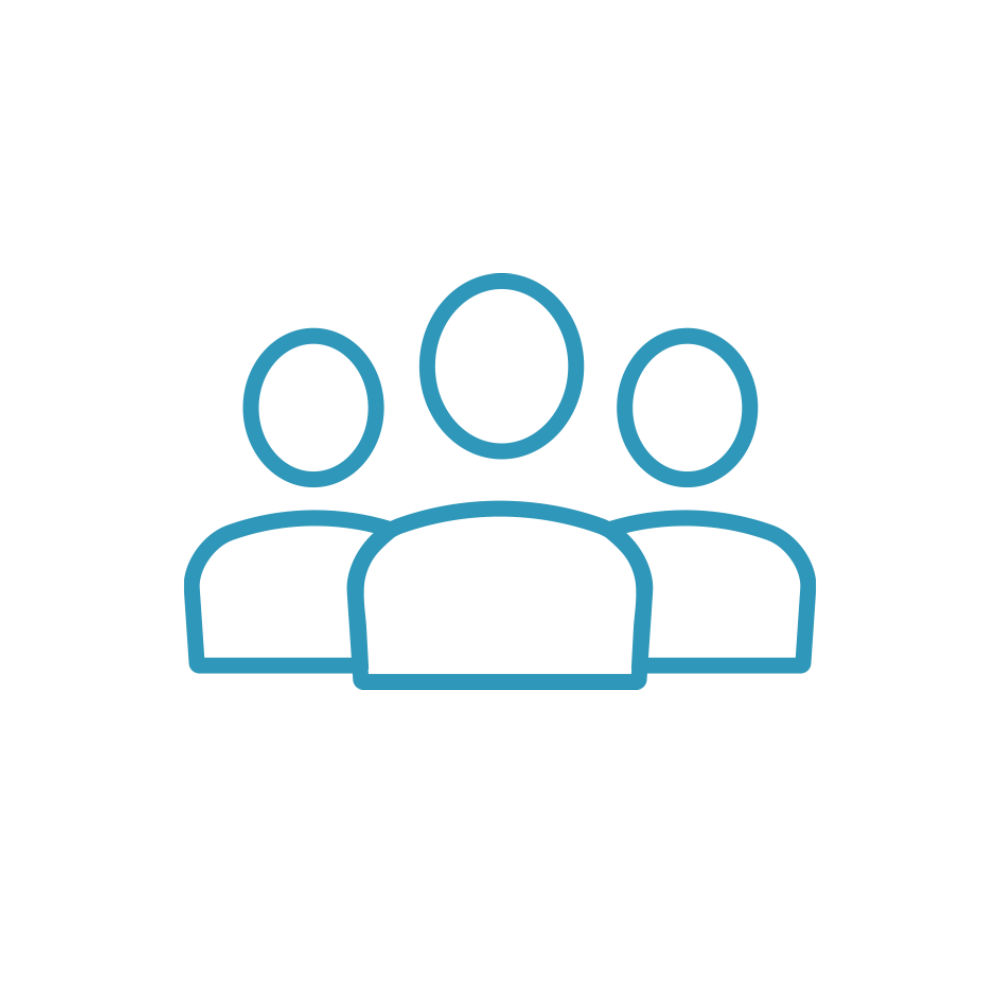 Flyer:
All-in-one Package for advanced Human Resources Management
Your benefits using
SAP SuccessFactors
Standardized HR processes and structured organizational management – globally rolled out
Relief of the HR management and integration of employees via self-services
Intuitive HR processes due to fast workflows and individually adjustable user interfaces (UI5-compliant)
Vast variety of recruiting functions for a professional application and selection process
Active planning and digital support of the onboarding process
Learn management and development platform: specific and transparent staff promotion
Flexibility and mobility of the cloud
Modern and digital Talent Management processes for efficient support of your HR management
SAP SuccessFactors can also be used without an existing SAP ERP system
Advantages of an HCM solution
out of the cloud
Security:
Your data is stored in the SAP data centers guaranteeing high data security. You conclude a contract with a well-established German IT company which gives top priority to the protection of your data.
User interface, accessibility and mobility:
The user interface of SuccessFactors is designed in the SAP Fiori style and reminds the user of modern apps. This helps the users to easily find their way and quickly get familiar with the system. SAP SuccessFactors can be called as cloud solution from anywhere. The responsive design enables you to also use the software on mobile phones and tables, e.g. for job interviews or while being on the move.
Innovativeness:
The biggest advantage of a cloud application is the regular system update. Automatic releases always provide you with the most current version of the solution so that you permanently benefit from process optimizations you can apply directly.
Administration:
As the SuccessFactors solution is a cloud solution, your company does not need to maintain the solution and, consequently, no maintenance costs are incurred.
Flexibility:
Costs for SAP SuccessFactors are only incurred if you really use modules. This means that you can flexibly adjust the solution to your requirements.
SAP HCM and SAP SuccessFactors –
the hybrid approach
SuccessFactors is an SaaS (Software as a Service) solution which covers different areas of Human Capital Management (HCM) and therefore provides an integrated and cloud-based all-in-one solution for HCM. However, this software originates from talent management and is currently most powerful in this area. When selecting a hybrid implementation approach, you can further benefit from sophisticated processes of the server-based SAP HCM solution and, at the same time, tread new paths in talent management.
While many SAP modules can only be implemented together with other modules, SuccessFactors is also suitable for companies without an existing SAP ERP system.
In the digital world, SAP SuccessFactors provides numerous recruiting functions as well as the flexibility of cloud computing to enable you to flexibly respond to changes.
To benefit from the functional added value of SuccessFactors and SAP HCM, the following integration options are available for your SAP landscape in addition to the full cloud and on-premise installations:
Comparison of SuccessFactors integration options:
Talent Hybrid
When using the talent hybrid model, a company benefits from parts of the classical SAP HCM as well as from individual and innovative cloud processes that are important for the company. The HCM Suite, for instance, is used for core processes, such as time management and payroll, whereas further training and recruiting are processed in SuccessFactors. In this way, you can benefit from the strengths of either HR solution and correspond to the high innovation speed in talent management.
Side-by-Side
Here, you use the cloud (SuccessFactors) or a server-based application (SAP HCM) as basis software. However, both applications are very closely connected so that all employees worldwide have access to the same data basis. This simplifies global networking and subsidiaries, which are often smaller than their parent companies, are more flexible since they do not need to implement SAP HCM.
Core Hybrid
Here, all HR tasks and data are processed in the cloud solution except for payroll and time management. In this way, a company benefits from full cloud computing flexibility and worldwide data availability. Nevertheless, the payroll and time management strengths of SAP HCM are also used and, for instance, sensitive salary data protected by mapping it in the server-based solution.
Interested in SAP SuccessFactors?
Request personal consulting
Request now for SAP SuccessFactors – free of charge and without any obligation!
Kontaktanfrage en
"*" indicates required fields
Further solutions
for HR management
Migration and revision for SAP HCM
FIS/hrd is an SAP optimization designed for anything to do with data transfer security and auditable development and to particularly protect your employee data in SAP. In addition, the solution enables the encryption and anonymization of employee data beyond standard access authorizations.
SAP for your HR core processes – strengths of SAP Human Capital Management
Despite innovations and constant changes, HR core issues remain the most important tasks in personnel management. This includes smooth payroll and all subsequent activities as well as reliable and positive time management down to the last detail. Here, FIS relies on the established SAP HCM HR software.
---
Further FIS services
for supporting your HR department
Irrespective of the implementation approach you select, FIS optimally integrates the HR module into the existing IT landscape of your company. Do you have questions or would you like to Learn more about this topic? Do not hesitate to contact the FIS consultants via phone or e-mail.