Quickly available and reliable data characterizes a modern enterprise – be it for the field service use, as a communication platform with business partners or for checking warehouse stocks. The appropriate Cloud ERP system helps companies create the basis for long-term success.
Medium-sized companies in particular benefit from using cloud solutions as Software-as-a-Service (SaaS). ERP systems in the cloud accelerate and simplify both data exchange and process and system integration. SAP S/4HANA Cloud, the advanced Cloud ERP solution, enables the buildup of a lean and modern IT landscape. "RISE with SAP" helps companies find a particularly quick way into the cloud environment of SAP. This new package bundles different SAP offers for the digitization of business processes in one subscription model.
What are the benefits of
erp out of the cloud?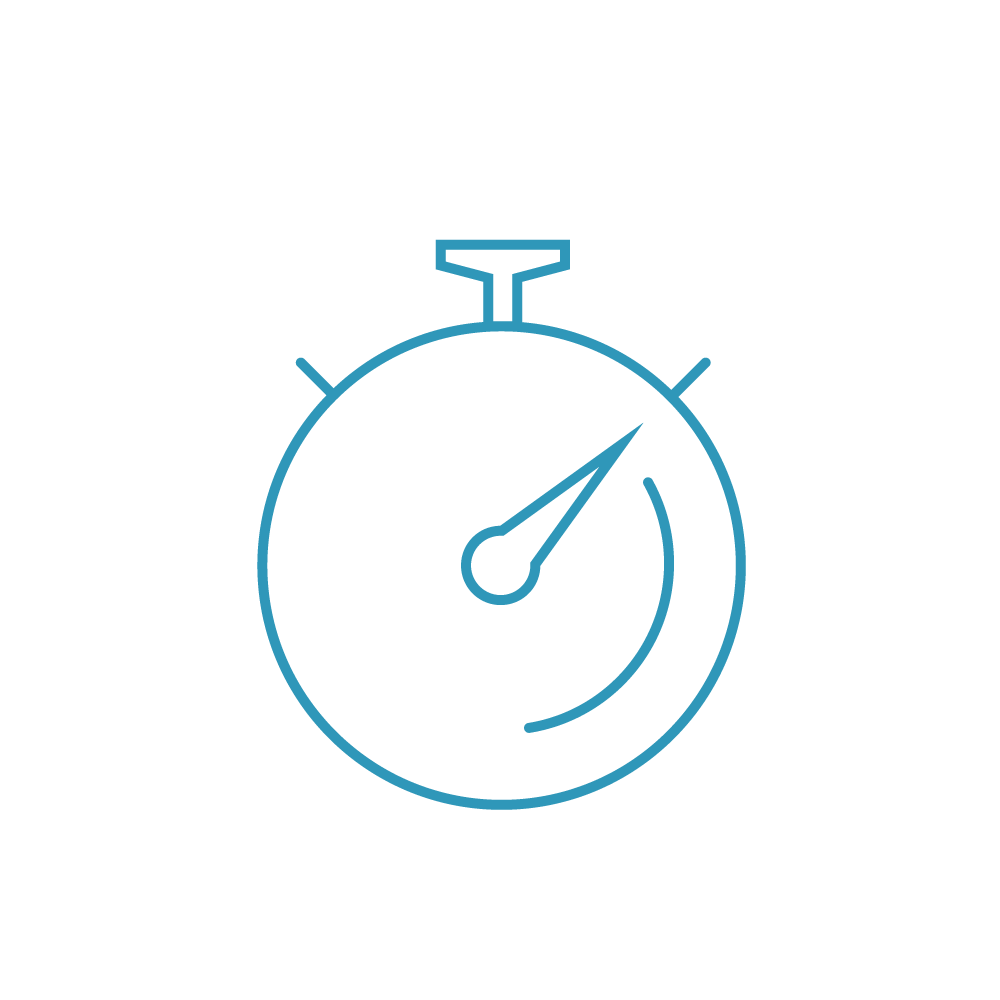 Faster ERP implementation compared to On-Premises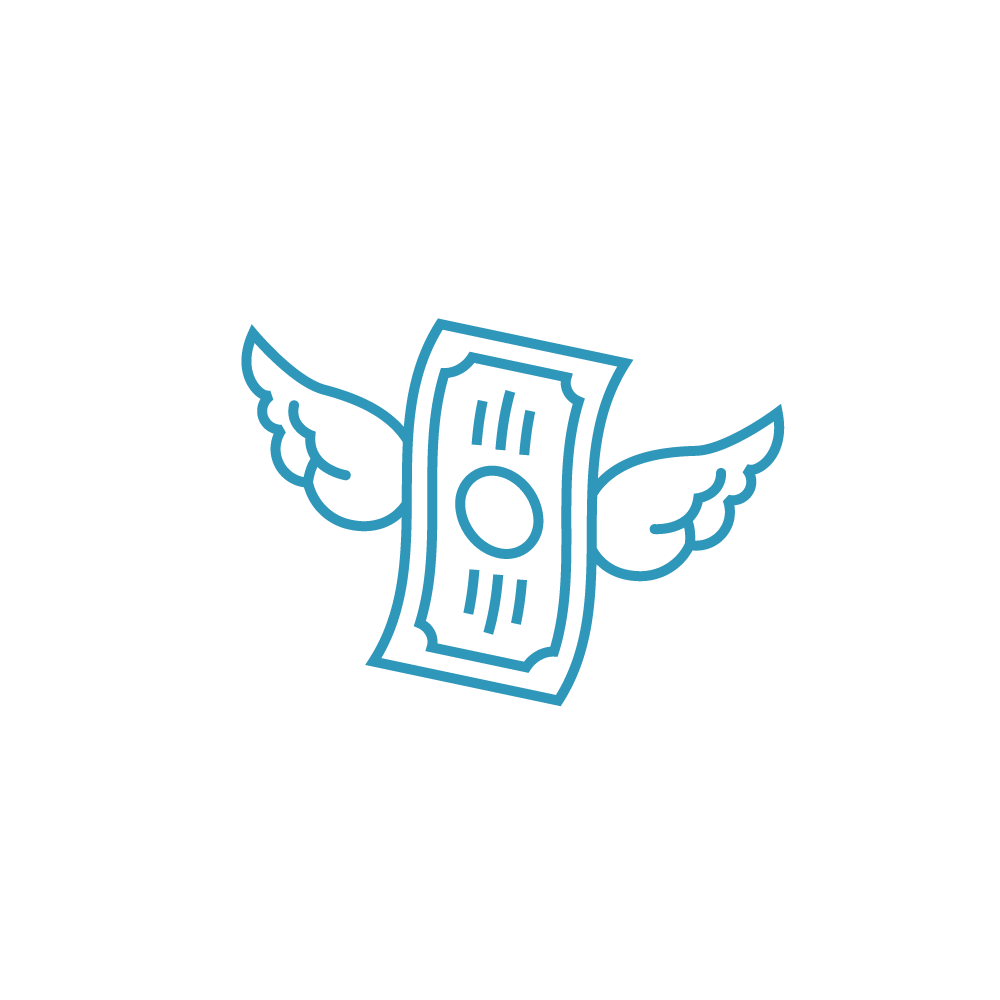 Lower initial investments through subscription model on rental basis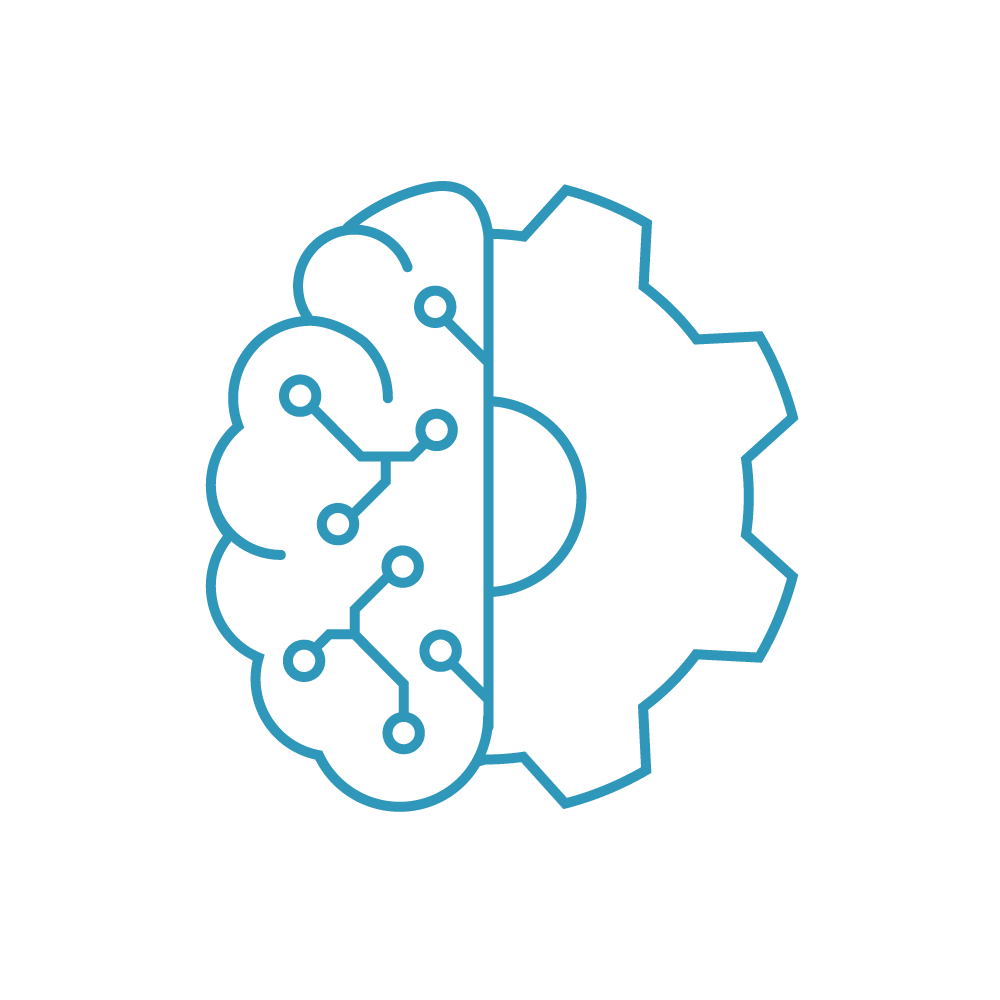 Innovation power due to automatic upgrades and intelligent technologies
What are the differences between
cloud erp and on-premises software?
Cloud applications are very popular among private and business users. Cloud computing is particularly attractive because data silos are eliminated. All users are provided with the required data on any kind of terminal, no matter where they are located, and with short latency times. In this way, companies ensure efficient procedures and seamless cooperation.
When using a Cloud EPR solution, companies benefit from best practices for selected industries and standardized program presettings. This best practice approach entails shorter implementation projects and lower total cost of ownership. Moreover, innovative technologies, such as AI & machine learning or predictive analytics, can easily be used.
In addition, cloud structures save financial resources and ensure plannable costs. The cloud solution runs on external servers of the software provider or hyperscaler. Consequently, a local on-premises installation or an individual hardware infrastructure is not required, which keeps initial investments low. In addition, the online ERP software solution is highly scalable due to a rental model. As a result, companies do not make major license purchases in advance compared to the on-premises solution, but only pay a periodic user fee.
Enterprises can relieve their internal IT department by using a managed cloud solution. Compared to the on-premises variant, the business data is saved on the corporate server infrastructure. This means that the systems need to be maintained independently and regularly whereas in the managed cloud solution, the data is available on the servers of the basic service provider. Usually, this provider is responsible for administration, governance, infrastructure, maintenance and update efforts. Therefore, the IT department can focus on further developing the business processes.
Today, concerns as to the easy accessibility of cloud data by unauthorized persons are out of date since the German Data Protection Act, one of the most stringent data protection acts in the world, applies to all German server locations. Consequently, the data is even safer in German data centers than on individual corporate servers. This guarantees a high degree of data security and data protection for the cloud solution.
What are the benefits of a Cloud ERP system
compared to on-premises?
More competitive cost structure: no high initial investments in software and hardware due to rental model entailing considerably reduced total cost of ownership
Flexibility & scalability: due to a lean IT basis, Cloud ERP can be adjusted to the corporate growth at short notice (e.g. additional functions, licenses, data stores)
Agility & innovation: full ERP scope, which is updated by the provider with regular upgrades and releases and is therefore based on state-of-the-art technologies (e.g. AI)
Mobility & real-time data: data, processes and functions can be called by any kind of terminal anytime and anywhere
Focus on core competences: the company's IT department focuses on business processes, innovations and further developments; service provider is responsible for securing IT operation, governance, maintenance, updates, application and lifecycle management
---
What does SAP S/4HANA Cloud
in private edition mean?
The Private Edition of SAP S/4HANA Cloud – previously known as S/4HANA Private Cloud, STE (Single Tenant Edition) or EX (Extended Edition) – unites the cloud benefits of standardization and scalability with the full functional scope and the extensibility of the classical S/4HANA software. As a result, users benefit from low total cost of ownership (TCO) due to an advanced Software-as-a-Service solution.
During the transition to S/4HANA Private Cloud, customers are enabled to save their previously made ERP investments by converting the existing systems. Within Private Edition, companies receive a server area of their own, which can only be accessed by a firmly defined user circle.
What are the benefits of
sap s/4hana private cloud?
Flexibility & individuality: existing system landscape can be completely adopted; modifications as well as the use of business solutions or add-ons are possible
Full functional scope: functions identical to those of S/4HANA On-Premises plus all business solutions and country specifications
Adjusted speed: rapid conversion of the existing ERP environment to an advanced cloud architecture in accordance with the customer's speed
Innovation & currentness: annual updates and releases by SAP or partners ensure currentness and continued system improvement
Separate cloud infrastructure: not using multiclient landscapes enables absolute data security
---
What is
SAP S/4HANA Public Cloud?
Microsoft 365, Dropbox or Google Drive, for instance, have established as best known public cloud applications in the private environment. Users can imagine the business use of a Public Cloud ERP application in a similar way: all data is available on publicly accessible servers. This means: All customers of the cloud provider share the same hardware and IT infrastructure. However, the business data is processed in separate and protected areas. The shared cloud infrastructure ensures low total cost of ownership.
SAP S/4HANA in its public version is, for instance, also known as Multi-Tenant Edition (MTE), Essential Edition (Cloud ES) or Public Cloud. The public variant is ready for use particularly quickly as it is a completely new implementation which requires no individual programming. In the public version, enhancements and adjustments can only be made within the S/4HANA Extensibility Framework or via the SAP BTP (Business Technology Platform). However, this approach requires the willingness of companies to change established processes during the new implementation of Cloud ERP in such a way that they match these standard processes. The great advantage of highly standardized processes and SAP systems becomes particularly evident during implementation: little personnel and adjustment effort is required and the SAP ERP solution offers "fastest time to value".
What are the benefits of
sap s/4hana public cloud?
Standardization: highly standardized Cloud ERP functions for selected business areas and industries (digital core)
Enormous speed: fastest transition of the ERP solution due to highly standardized software and processes entailing low costs for implementation and operation
Innovation & currentness: automatic updates and releases up to four times a year ensure currentness, IT security and continued system improvement
Shared cloud infrastructure: all customers work on the same hardware and network infrastructure; data processing in protected areas
---
The differences at a glance:
public vs. private vs. on-premises
| | SAP S/4HANA On-Premises | SAP S/4HANA Private Cloud | SAP S/4HANA Public Cloud |
| --- | --- | --- | --- |
| Implementation | Conversion or new implementation | Conversion or new implementation | New implementation |
| Allowed Add-ons | All | Certified add-ons for SAP S/4HANA | Certified add-ons for Public Cloud |
| Upgrade provision | Annually | Annually | 2-4 times a year |
| Upgrade frequency | Flexible | At least every 5 years | At least twice a year |
| Software price model | Purchase, permanent license | Subscription | Subscription |
| licensing model | User-basiert | Flexible license distribution | Flexible license distribution |
How does FIS assist
on the way into the cloud?
In a complex IT world, experienced professionals and many years of know-how are essential for sustainable corporate success. An experienced view from the outside as well as professional project assistance help to successfully master the business transformation into an intelligent enterprise and avoid typical errors. FIS advises customers and prospective customers on their way to Cloud ERP.
The FIS IT consultants evaluate the most suitable cloud strategy for your specific requirements: public, private or hybrid model. As an SAP partner with "Gold" status, FIS is certified and provides support in the analysis, consulting and implementation of the real-time ERP suite to cover all migration requirements and steps. Even after the implementation will the expert team be available for hosting and supporting the IT landscape.
What is
RISE with SAP?
Every company is at an individual stage of digital change: some companies are already in the middle of an SAP cloud project or the transition from SAP ECC to SAP S/4HANA, others are using a third-party ERP software or no ERP software at all. The digital transformation into an intelligent enterprise entails great complexity, high estimated costs and risks difficult to calculate. The "RISE with SAP" offer addresses these challenges and enables a more inexpensive and easier way into the cloud.

"RISE with SAP" combines a process-oriented S/4HANA transformation with the cloud operating model. With its RISE software, SAP offers different starter packages including all tools and services required for a transition into S/4HANA Cloud (Private Edition or Public Edition).
The following components are part of the RISE offers:
SAP S/4HANA Cloud as core of the product
Business Process Intelligence for analyzing and optimizing internal processes
Tools and services for the technical migration to S/4HANA
Infrastructure-as-a-Service (IaaS): IT infrastructure at SAP or hyperscalers such as AWS, Azure, Google or Alibaba
SAP Business Technology Platform (previously SAP Cloud Platform) for innovative developments, integration and enhancement of enterprise applications
SAP Build combines different low-code offers to automate workflow processes, develop individual applications and create company websites and portals
Starter package for financial functions such as Group Reporting
The SAP customer receives all required systems and services as part of a subscription contract without high initial investments. As a result, the company benefits from shorter communication paths with one central contact person, who is responsible for the system operation and the clearing with the hyperscalers. This reduces the complexity of licenses and operation. The customer reduces their own efforts as well as the need for technical know-how when implementing S/4HANA. This speeds up the S/4HANA and cloud transformation considerably and the total cost of ownership (TCO) will be kept low. "RISE with SAP" offered by SAP is a fast way for companies to turn into an "intelligent" enterprise.
Interested in SAP S/4HANA Cloud?
Request personal consulting
Request now for SAP S/4HANA Cloud – free of charge and without any obligation!
Kontaktanfrage en
"*" indicates required fields
ERP consulting and implementation
of sap s/4hana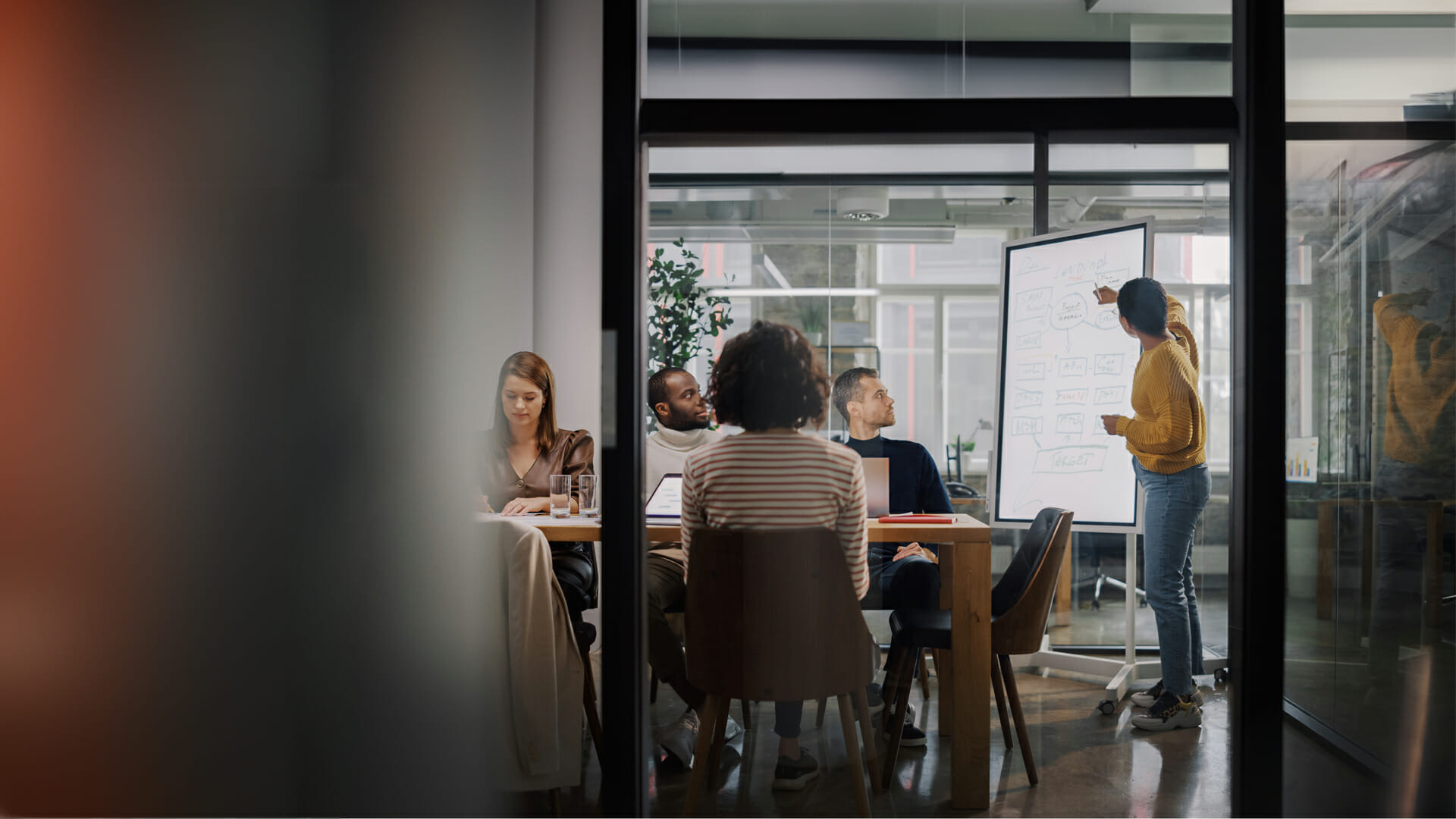 Preparing the switch to S/4HANA
Are you already using SAP ECC and want to switch to S/4HANA? When it comes to migration, there are some preparatory tips that you can already implement now. Among other things, FIS supports you in finding the right transition scenario for your individual roadmap (system conversion vs. new implementation). Start your preparations now!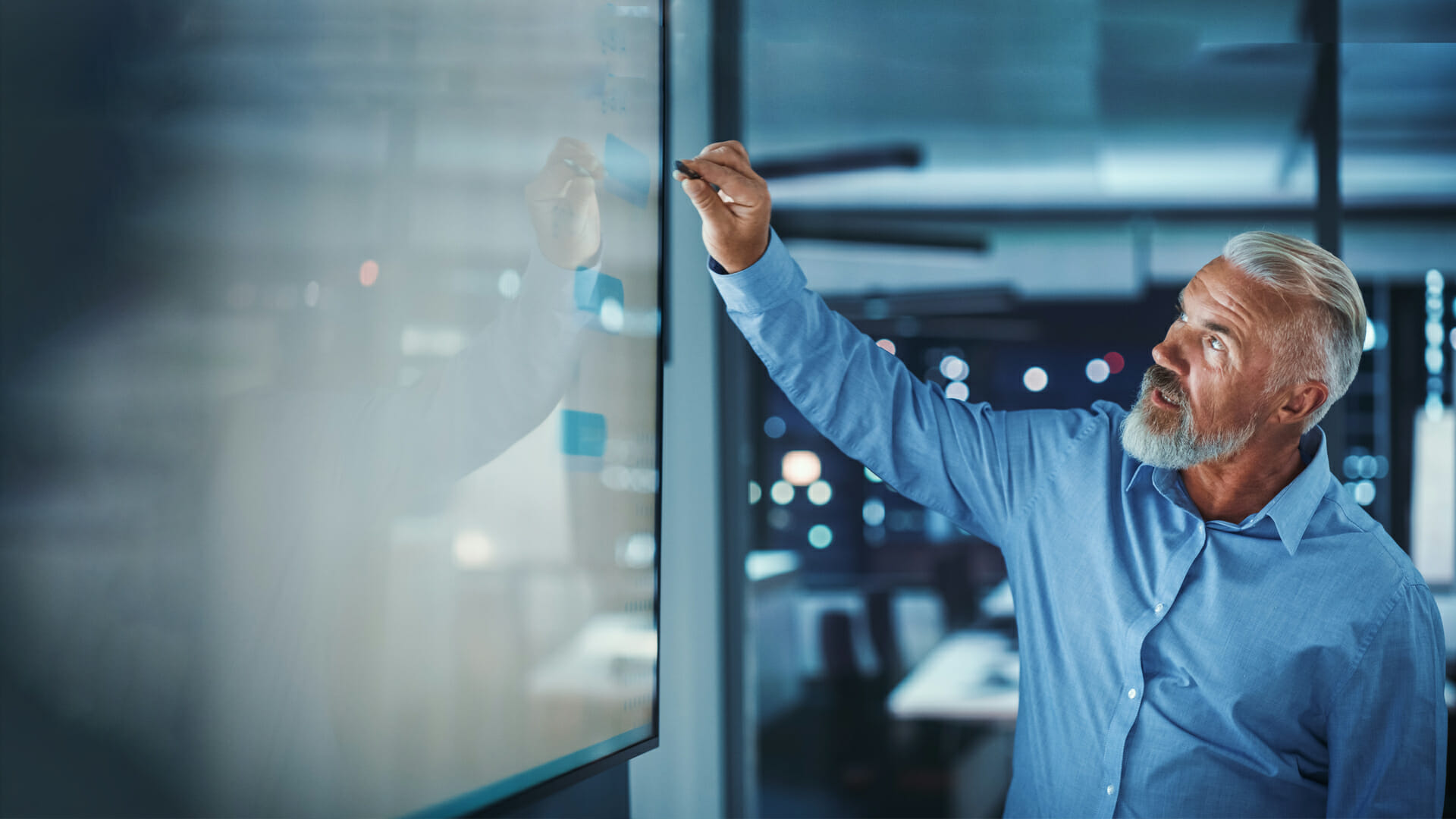 S/4HANA as an ERP system fit for the future
SAP S/4HANA processes data in real time in a central database, enabling end-to-end management of enterprise resource planning and all company resources. This enables valid decisions to be made. Thanks to the intuitive user interface SAP Fiori, the software is user-friendly and can be flexibly adapted to the individual requirements of your company.
Do you have questions about SAP S/4HANA Cloud or the introduction of Cloud ERP in your company? FIS is at your side with many years of know-how in the area of SAP ERP projects and will advise you extensively on your individual starting position. Contact the IT experts to shape your path to the cloud together.