Are you a wholesaler and do you receive numerous documents from your business partners, such as vendors, manufacturers and craftsmen, every day in different formats and via different channels? It is very complex to keep an overview, enter data correctly in the ERP system or automate processes.
The FIS integration experts have created a solution for digital data and document exchange based on Business Extension Platform – in short FIS/bxp – that is tailored exactly to the needs of users coming from wholesale and craft: FIS/bxp Open Document Exchange. The communication with your business partners does not necessarily have to be a Herculean task. Start now and use FIS/bxp to exchange your documents and information electronically in a standardized and automated way!
Data exchange made easy
Standardized, in real time and integrated in SAP
FIS/bxp Open Document Exchange simplifies coordination and enables the digital document exchange between business partners. Use FIS/bxp as a central communication platform and make your company fit for the trade of tomorrow. The deep ERP integration into your system comes first for FIS, an SAP Partner with Gold status.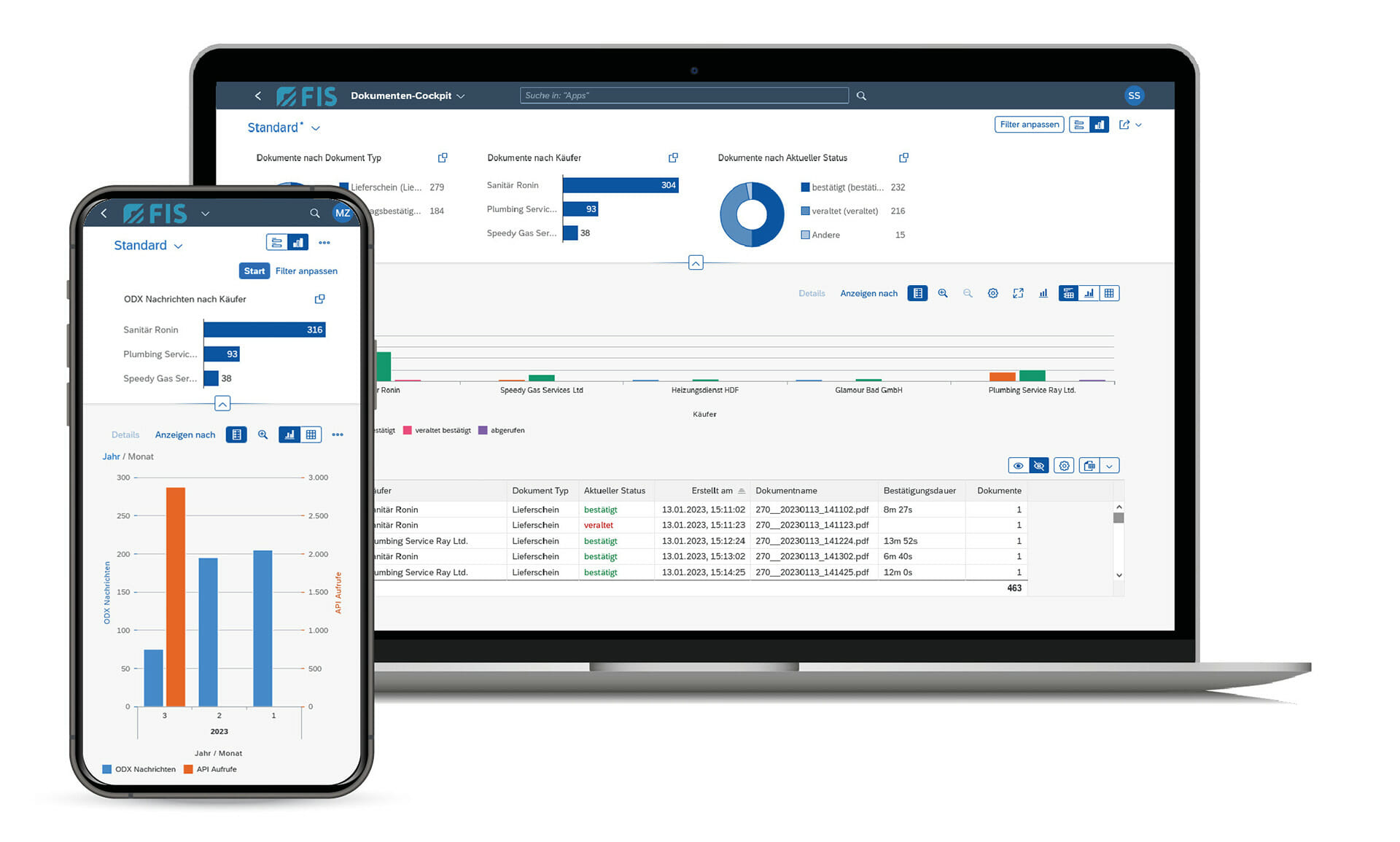 The standardization of formats for electronic data exchange enables automated business partner communication and document management. As a result, media changes are a thing of the past. Benefit from the seamless integration into your ERP and retailing systems: all documents and required information is available in real time and directly synchronized with the data in your SAP ERP system. This creates transparency for all those involved and reduces efforts and mistakes arising from manual entries.
Your benefits
through FIS/bxp Open Document Exchange
Digital document and data exchange: paperless communication in a mobile application without media changes
Comprehensive standardization: use of a standard format and a central platform by all those involved
Communication in real time: always up to date through quick information exchange
Efficient workflows: user-friendly mobile app; easy onboarding of business partners (e.g. craftsmen); automated document transfer between participating systems
Provision of infrastructure: use of FIS/bxp Business Extension Platform and therefore no individual infrastructure required
Availability and scalability: as a reliable SAP partner, FIS provides a scalable platform
Full process transparency: wholesalers can trace the status of documents on an end-to-end basis. Key figures for document processing can clearly be evaluated in a dashboard.
High security: decoupling of end users / business partners (craftsmen) from the wholesale ERP system
Attractive price model: cost-efficient subscription model incl. maintenance and updates ensures the use of the latest software version
Increased customer retention: satisfied customers due to simplified cooperation between wholesale trade and craft; considerably reduced efforts for all companies involved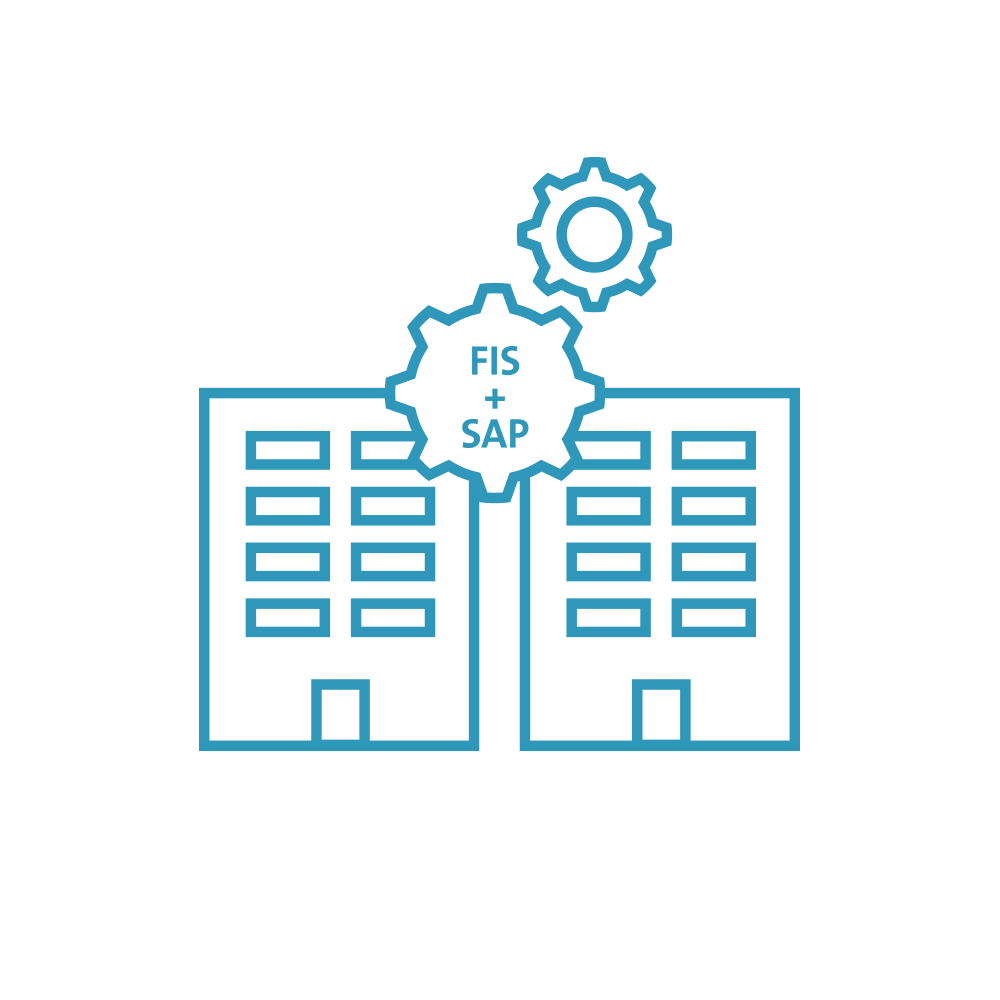 Flyer:
FIS/bxp Open Document Exchange
FIS/bxp creates transparency and automation
for Open Document Exchange
The ODX process of the FIS/bxp business exchange platform enables a smooth and clear exchange of electronic document data between wholesale trade and craft. Exchange format "ORDER-X" is used for electronic purchase orders. Via a central platform, wholesalers therefore manage their document flows digitally, such as the transfer of order responses and delivery notes to their business partners from the crafts sector. This creates transparency and traceability and forms the basis for automated processes. A user-friendly app for administrating and monitoring document flows and business partners ensures enhanced transparency and simplifies electronic document management.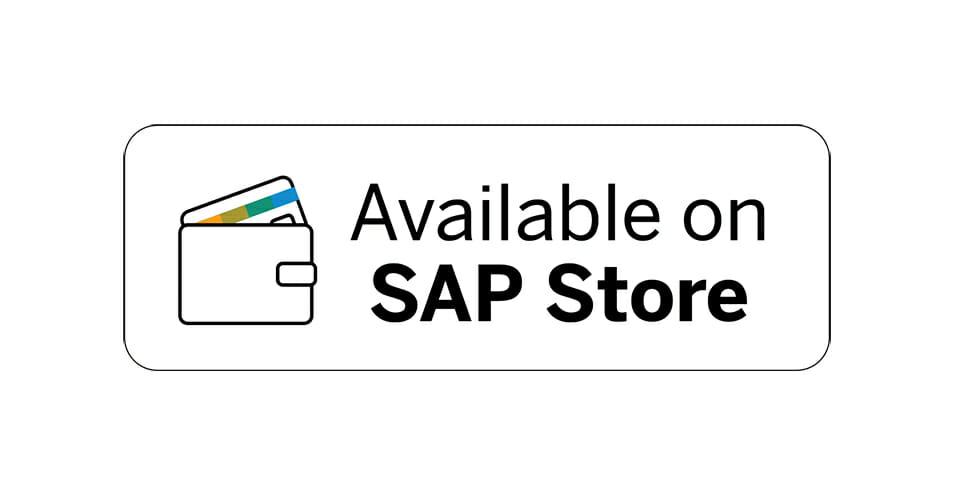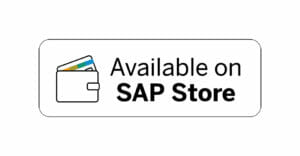 Your business partners from the crafts sector as well benefit from the FIS/bxp Business Extension Platform: documents are available on a mobile and real-time basis, which also increases the transparency and speed of crafts processes. Software applications of crafts enterprises are quickly connected to FIS/bxp via an interface. In this case, all necessary documents, such as order responses and delivery notes, are digitally available in the software of crafts enterprises or craftsmen as end users. Using status queries craftsmen always keep an overview of document statuses. User-friendly apps simplify the daily work for employees and users. Fully automated "background processes" significantly reduce the manual efforts of craftsmen. Make it easy for your business partners and increase the satisfaction of your customers.
* already available: order confirmation, delivery note, status query
FAQ
on FIS/bxp Open Document Exchange
Interested in FIS/bxp Open Document Exchange?
Request personal consulting
Kontaktanfrage en
"*" indicates required fields
Further solutions
for digitalization in technical wholesale
Would you like to use the FIS/bxp Business Extension Platform and simplify the exchange of data and documents with your business partners from the crafts sector? Please contact us. Our integration experts will find an appropriate solution together with you.