Digital transformation is a management challenge since the automation of (business) processes, the beneficial use of digital data as a new production factor, the optimal integration within your own supply chain and the creation of access for users to their own company require new approaches and the holistic implementation of digital processes. Companies have to face this change and use digital innovations in order to be able to successfully operate on the market in the future. The aim is to develop a company-oriented digital strategy and to map the changed market situation in the company's IT infrastructure.
IT plays an important role here – digital innovations and new technologies pave the way for change. The Business Technology Platform (BTP) by SAP (formerly SAP Cloud Platform – SCP and HANA Cloud Platform – HCP) provides a basis for high-performance applications in the cloud for supporting companies in digital transformation and for extending the software used on a local platform in a convenient and agile way. BTP enables numerous integration scenarios and therefore offers the optimal basis for a highly efficient implementation of individual process enhancements on the basis of the cloud – also by using new technologies with SAP Leonardo, such as IoT and mobile services.
Process enhancement through
individual and innovative applications
BTP is an enterprise platform which enables you to develop cloud applications and solutions and to use them as such. The Platform-as-a-Service offer of the SAP Business Technology Platform can also be used when it comes to the individual and agile extension of SAP Business Suite processes or processes of other SAP applications, such as SAP Sales Cloud or SAP SuccessFactors. Thanks to interfaces and the SAP Cloud Connector, the applications can be very easily integrated into SAP S/4HANA landscapes or developed and used as innovative enhancements to the SAP ERP system. On the SAP Business Technology Platform, nearly all types of cloud applications can be developed and operated. In doing so, the SAP Business Technology Platform uses the high-performance HANA in-memory database for instance. Data Management can also be implemented via further services, such as MongoDB Service, SAP ASE, Big Data Services or PostgreSQL Service.
A seamless integration of BTP apps into SAP (such as SAP ERP) is possible. Furthermore, the cloud solution is based on open standards to enable an integration with other (ERP) software suites as well. Both with the BTP and in the ERP environment, user interfaces can be developed on the basis of UI5. Consequently, the end user can be offered a uniform user experience when using the applications.
Company-specific processes can be transferred to the cloud as enhancements to standard processes. The SAP Business Technology Platform can be integrated seamlessly into the existing SAP system landscape and provides easy-to-implement interfaces to a variety of systems, such as SAP S/4HANA. The SAP Cloud Connector, which is installed as a proxy in the network, provides the necessary security and only allows access to data that has been explicitly released in advance.
The integrated BTP tools can be used to considerably simplify the development of user-friendly interfaces in the Fiori design. To implement usability, mockups created with SAP Build, for example, can be used directly in the WebIDE as the basis for application development.

INTERESTING DOWNLOADS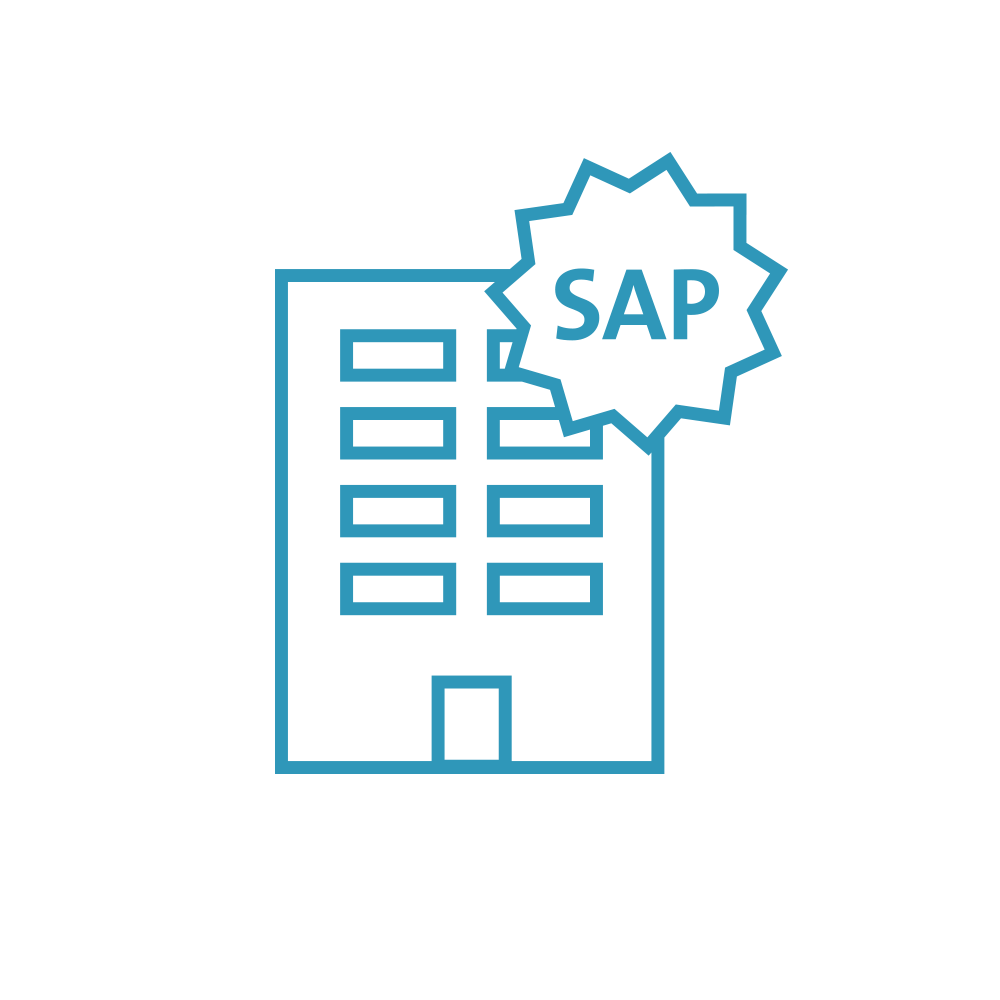 Flyer:
SAP Business Technology Platform – High-Performance basis for digital innovations
Your benefits by using the
SAP Business Technology Platform
Easy implementation of development projects outside your SAP ERP core system
Numerous integration scenarios for SAP ERP and SAP S/4HANA landscapes
Short development times for your cloud projects – through agility and flexibility
Fast and flexible enhancement options for your SAP standard suite
State-of-the-art cloud applications based on the latest technologies (such as SAP HANA in-memory database)
Implementation of new business models for your business – also for non-SAP users
Diverse management scenarios for the integration into your existing SAP system available
Higher customer retention thanks to optimal user experience and usability as well as advanced user interfaces with SAP Fiori
Economic implementation of SAP Fiori apps for SAP Suite enhancement
Still usable after transition to SAP S/4HANA
Secure and efficient
applications based on the cloud
The SAP Business Technology Platform uses highest security standards in order to optimally protect data and connected systems. Only authorized accesses to the cloud application are allowed via authentications and authorization checks. It is technically ensured that only declared interfaces can be accessed via the cloud. This means that cloud applications are in no way inferior to on-premise solutions in terms of security standards.
Structures that have grown and established over the years are not affected by developments on the SAP Business Technology Platform. Quite the opposite: By enhancing the SAP standard version, which has been developed on the basis of BTP, corporate processes can be made even more efficient and new technologies, such as Machine Learning or IoT, can be integrated.
At the same time, the in-memory technology of the SAP HANA database enables the accustomed speed and high performance in cloud computing, even when evaluating large datasets in the cloud application. Reason: The SAP HANA database makes it possible to store additional data without burdening the existing SAP system. Apart from the applications as such, investments in these applications are secured as well since mobile applications that have been developed on the SAP Business Technology Platform, can still be used after the changeover to SAP S/4HANA. This applies both to the management of saved data and the integration of the applications.
Interested in SAP Business Technology Platform?
Request personal consulting
Request now for SAP Business Technology Platform – free of charge and without any obligation!
Kontaktanfrage en
"*" indicates required fields
Successfully implemented
BTP applications by FIS
FIS/TradeFlex enables easy and efficient access to online marketplaces as additional distribution channels. The application covers all steps in the order-to-cash process from product listings to payment receipt and downstream steps. This ensures a holistic integration with the SAP system at all times.
The experts at FIS create tailor-made developments based on your individual needs. Based on your business processes and digitization strategies, optimal solutions and individual innovations are realized. In addition to developments on the SAP Business Technology Platform, the FIS experts also serve various fields of web development. Benefit from tailor-made applications and new technologies.
Further services
by FIS
We inform your company about application possibilities of the SAP Business Technology Platform for your process landscape. Do you already think of particular applications you would like to implement? FIS as an SAP partner with "Gold" status is your competent partner when it comes to developing business applications on the SAP Business Technology Platform – just see for yourself. Let the SAP Business Technology Platform and FIS be part of your digital strategy and success story in your company!