FIS Informationssysteme und Consulting GmbH today announced that its FIS/TradeFlex solution is now available on SAP® Store, the online marketplace for SAP and partner offerings. FIS/TradeFlex is built on SAP Business Technology Platform (SAP BTP) and integrates with SAP S/4HANA® using SAP Extension Suite to enable businesses that use SAP solutions to easily sell products via online marketplaces, allowing sellers to achieve more reach, visibility, and customer satisfaction through their marketplace presence.
"Talking about digitization means considering a process from beginning to end and digitizing it holistically and not only parts of it," says Christoph Burdack, Manager FIS/TradeFlex. "This is what characterizes our FIS/TradeFlex solution: the focus is on end-to-end processes and a deep integration in the seller's SAP landscape."
With FIS/TradeFlex, sellers integrate marketplaces with only a few clicks and get started right away. By using the application, sellers centrally manage all seller portals and operations in just one user-friendly application.
FIS/TradeFlex establishes end-to-end processes by integrating with SAP solutions. Processes are automated and therefore highly efficient and transacted with minimum manual effort. FIS/TradeFlex completely covers all sales process activities, including product placement via price and quantity determination, order creation in SAP, and synchronization of fulfillment and billing up to the payment process with automated assignment of billing documents. The software can also control cancelations and back processing.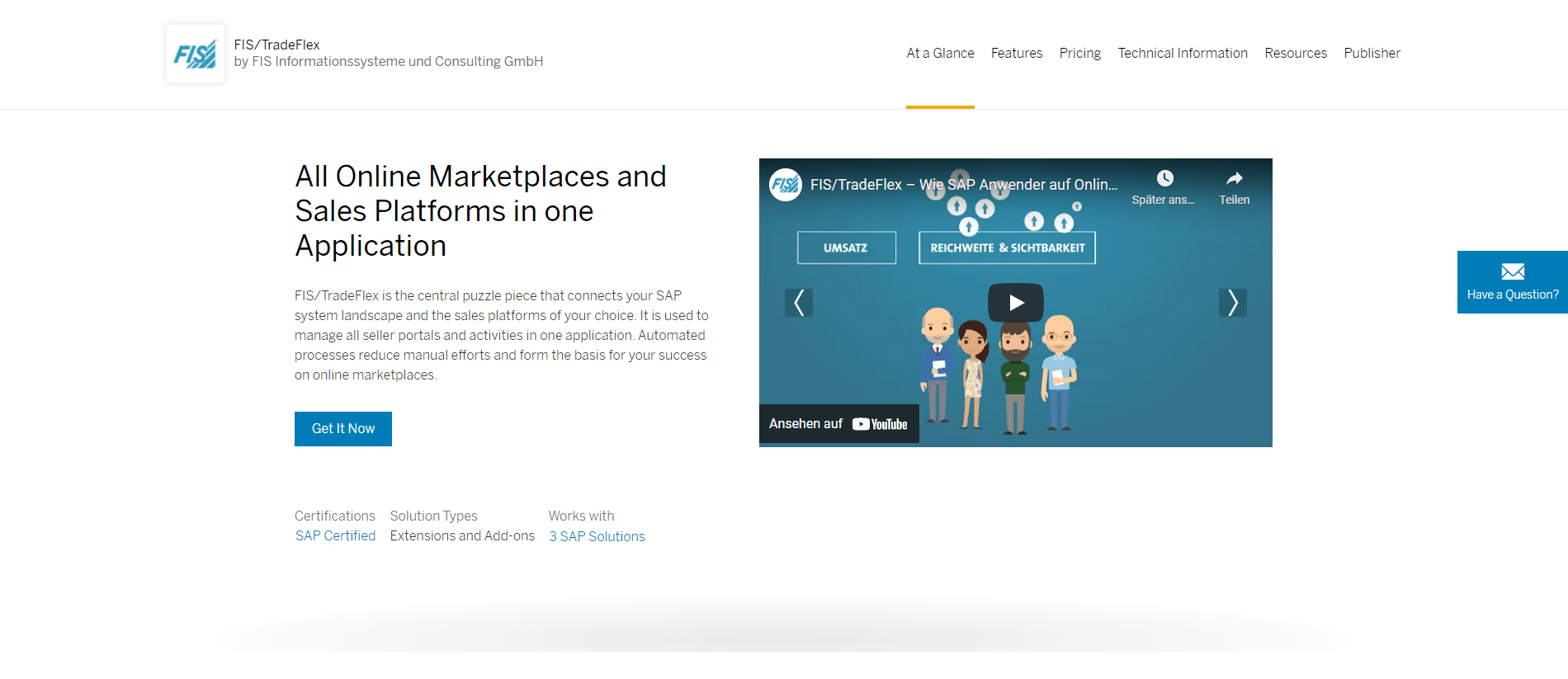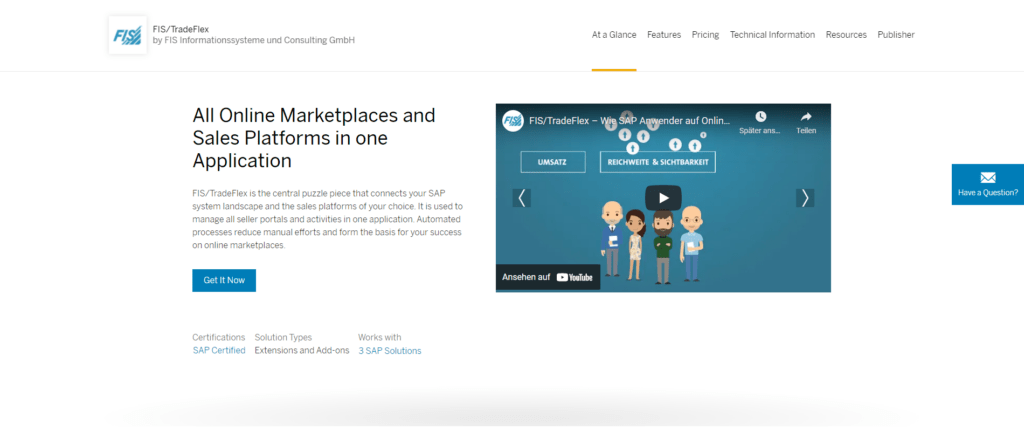 SAP Store, found at store.sap.com, delivers a simplified and connected digital customer experience for finding, trying, buying and renewing more than 1,800 solutions from SAP and its partners. There, customers can find the SAP solutions and SAP-validated solutions they need to grow their business. And for each purchase made through SAP Store, SAP will plant a tree.
Built on SAP BTP and integrated with and SAP S/4HANA using SAP Integration Suite, FIS/TradeFlex helps customers become intelligent enterprises. The SAP PartnerEdge program provides the enablement tools, benefits and support to facilitate building high-quality, disruptive applications focused on specific business needs – quickly and cost-effectively. The program provides access to all relevant SAP technologies in one simple framework under a single, global contract.
Learn more about the SAP connection of online marketplaces with FIS/TradeFlex here.