Since 2010, FIS Informationssysteme und Consulting GmbH (FIS) has implemented vocational training programs for the qualification of its junior staff. From the beginning, special attention has been paid to the high training quality. FIS has developed a training concept that makes its trainees fit for future tasks in the best possible way. In addition to various technical trainings, a department rotation system in the first and second training year is an important part of the program. During this time, the trainees get to know all FIS departments from marketing and HR to different software development departments and gain a comprehensive insight into the company. The trainees spend their third training year in the development departments where they will work after their vocational training and can already get familiar with their colleagues and the products and development techniques. During their training years, the trainees also participate in different courses covering the fields of agile method, such as "Design Thinking", or soft skills, such as rhetoric or moderation. Throughout the entire training program, permanent contact persons assist the trainees in case of questions or problems.
This concept appears to be popular among the trainees. The Deutsches Institut für Qualitätsstandards und -prüfung e.V. (DIQP; German Institute for Quality Standards and Inspection) has queried former and current FIS trainees and the result is outstanding: FIS was able to reach 97 % out of a possible 100 % of the overall rating and is among the top German training companies. For this result, FIS is awarded with "sehr gut" ("very good"), the best possible score. The training supervisors are particularly proud of the positive feedback from the trainees: "I can think of no better training company. I have nothing to complain and I am glad to have the chance to complete my vocational training here."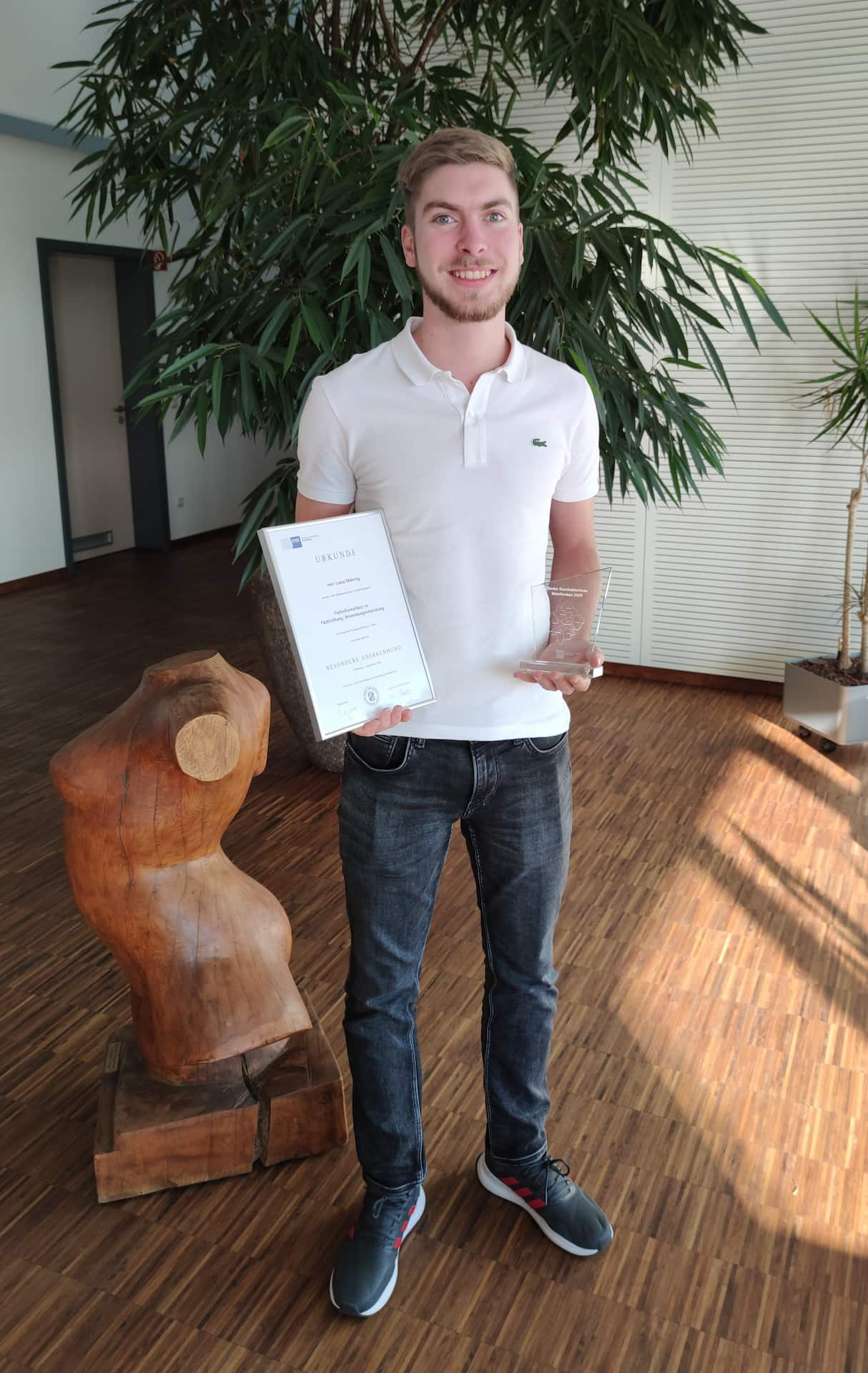 Stephan Wagner, head of customer development projects and training manager at FIS, is happy with this result: "For us, the vocational training is an important source of gaining skilled staff in times of skills shortage. This is why we attach great importance to a high-quality vocational training. However, it is also important that the trainees enjoy their training as it is our wish to retain them in the company on a long-term basis.
"We are also particularly proud of the achievements of Lukas Möhring, who this year successfully completed his three-year training as an IT specialist for application development and was honored by the Chamber of Industry and Commerce with the award for Best Professional Qualification in Main-Franconia 2020. In addition to the outstanding achievements of Lukas, this award also underlines the high quality of our training program," comments Tobias Schulz, training organizer from the FIS HR team.