The number of communication channels of prospective customers and customers is constantly increasing. Among them are websites, online shops, search engines, social media, advertisements and e-mailing campaigns. Marketing managers are facing the great challenge of feeding all these channels with the right messages that are ideally based on data and not on a gut feeling. This only works using a uniform data basis that provides a 360 degree view on prospective customers and customers.

SAP Emarsys is the central customer engagement platform used by marketing managers to communicate campaigns perfectly tailored to the customers via all different channels and, consequently, make these campaigns more successful. Long implementation projects become a thing of the past since SAP Emarsys can be used in the shortest time due to preconfigured best practices. With the experience of 1,500 brands, templates and tactics were created that help marketers achieve their goals quickly.
Optimizing marketing processes
through the appropriate SAP solution
Optimized processes
for more customer satisfaction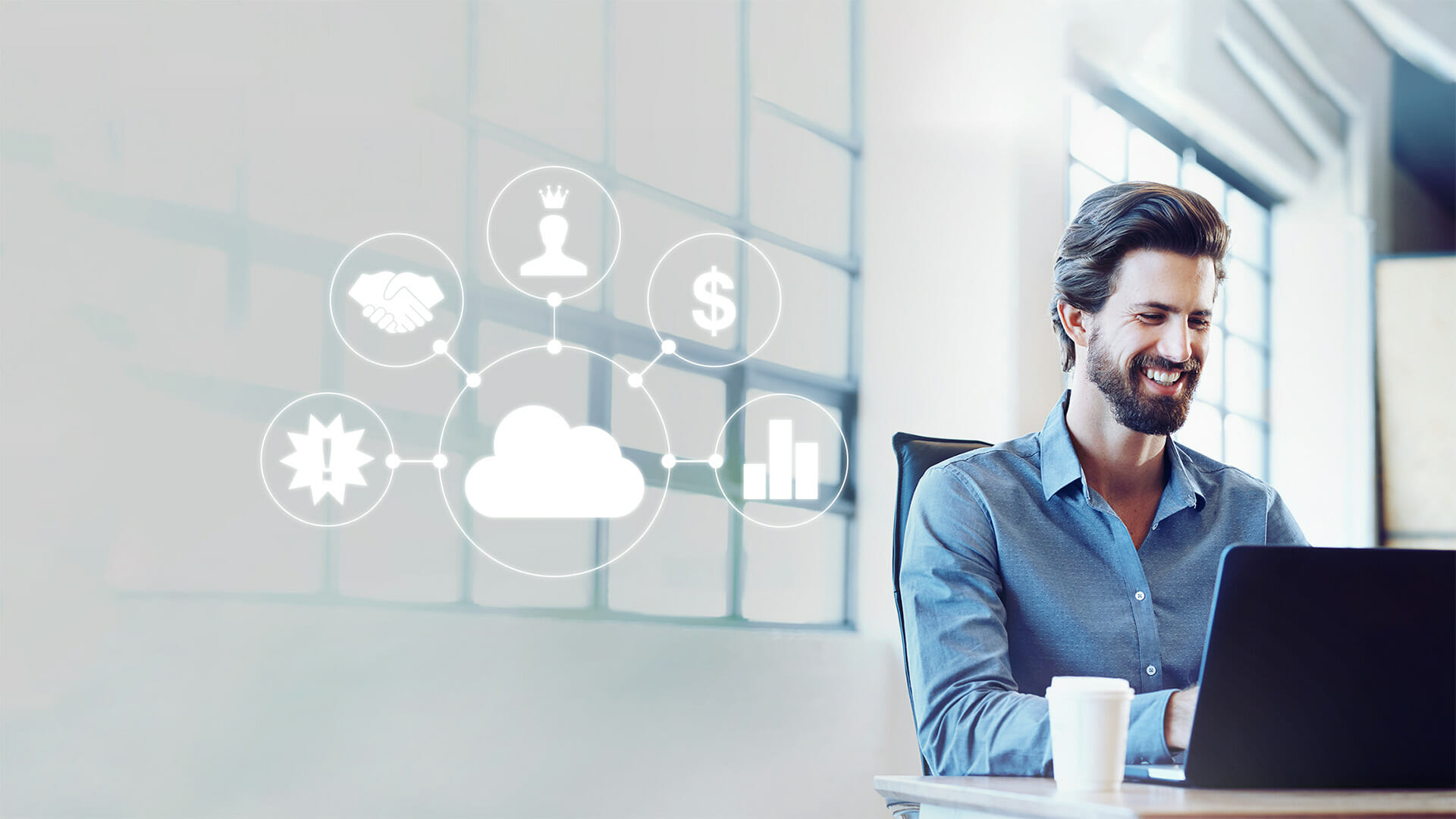 SAP Sales Cloud
SAP Sales Cloud is the advanced CRM solution out of the cloud. It supports the sales and distribution department in any activities from lead management to contract management. The Sales Cloud solution can be used anywhere at any time through the integration of e-mail and telephony as well as a mobile app.
SAP Service Cloud
SAP Service Cloud is the advanced CRM solution for call centers and ticket management. With this solution, customer requests are intelligently assigned to the right employees and processed holistically. Moreover, it supports employees in managing service and maintenance contracts, equipment and knowledge.
Connection of Online Marketplaces
FIS/TradeFlex facilitates the development of online marketplaces as additional distribution channels. The application consistently covers all sales process steps. As a result, providers benefit from an increased range of coverage and more customer satisfaction. A deep integration with the SAP system is always ensured.
Would you like to raise your marketing to the next level? The FIS Group professionals will be pleased to help you develop your strategy and implement the appropriate software solution or optimize existing applications.