Marketing tasks become more and more extensive. In addition to content creation and campaigns, reporting and analyses take more and more time. The success of marketing measures must be verified in an increasingly detailed way and channels, addressing and target groups tailored precisely. SAP Emarsys supports modern marketers in their daily tasks to exactly utilize marketing campaigns, optimize them on the basis of key figures and guarantee a consistent brand experience across different platforms – such as websites, social media and online shops. Medienwerft und FIS – two enterprises of the FIS Group – will support you in implementing Emarsys and in using it every day.
SAP Emarsys –
The Customer Engagement Platform
Emarsys is the central customer engagement platform to achieve corporate results in a targeted manner. SAP Emarsys bundles information from all systems involved in the sales process (ERP, CRM, online shop etc.) in an integrated data layer. In this way, the cloud-based solution provides a comprehensive view of customers, product data, interactions as well as services and sales activities. Due to this 360 degree view, campaigns perfectly tailored to the customer can be utilized via different channels – centrally controlled by one application.
By means of e-mail marketing and numerous marketing automation functions, you can address your sales prospects in a personalized manner. In doing so, you can acquire new customers, carry out cross- and upselling activities and reactivate inactive customers – and all of this in a completely automated way.
SAP Emarsys provides its users with individually configurable best practices. As a consequence, this application can be used in a very short time.
The comprehensive analysis functions show in what areas you are particularly successful and what customer segments you should focus on to conintuously increase the customer lifetime value.
Your benefits from
SAP Emarsys
Increase of customer lifetime value and business volume due to personalized addressing
Strengthening of the brand thanks to uniform appearance on different channels
Fast entry and target achievement by means of preconfigured best practices, strategies, tactics and fully integrated analyses
Increase of conversion rate through AI-supported evaluations in real time
Uniform data basis thanks to deep SAP integration
Continuous communication with sales prospects and customers due to marketing automation
High acceptance thanks to user-friendly interfaces
SAP Competency Framework
SAP CX Expert Status for FIS and Medienwerft
SAP's Competency Framework demonstrates the expertise a consulting and implementation partner has in a particular area. 
FIS and Medienwerft have achieved the CX Expert status, the highest partner status within the SAP Competency Framework in the area of Customer Experience, which designates the FIS Group as experts in the areas of e-commerce, sales, service and marketing.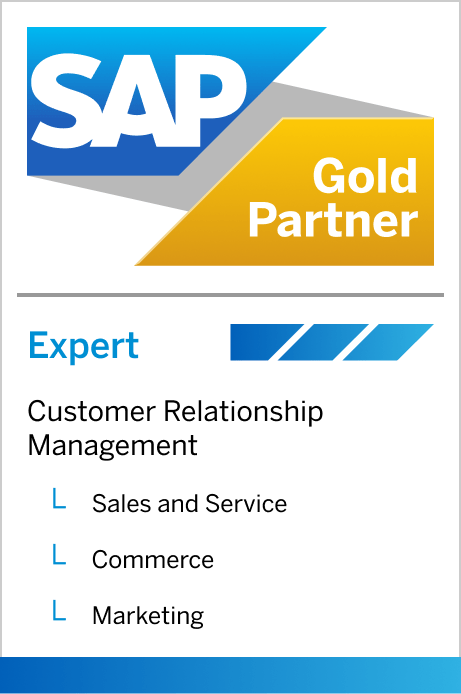 Strategy and technology
from a single provider
Together, Medienwerft and FIS – two companies of the FIS Group and certified SAP partners – cover the entire SAP Customer Experience portfolio. They offer the all-in-one package for marketing, sales and distribution, service and e-commerce: from conception, consulting and design to technical implementation.
Together with you, we will develop your strategy for successfully using SAP Emarsys. Our marketing experts will support you in establishing marketing automation series and optimize them on the basis of KPIs. Due to our long-term experience in the integration of systems, the FIS Group is your appropriate partner for connecting SAP systems or other applications.  
Extensive data basis
for efficient marketing campaigns
Knowledge of (potential) customers is the basis for efficient marketing. Here, different sources play a role, which should be consolidated. For only if marketing and SD departments know everything about a customer can they address them in a tailored manner.
Here is a practical example: A customer with a service ticket escalation should be addressed differently in comparison to a longstanding, returning customer or a buyer who has not been in contact with your enterprise for a year. In order to be able to assess a customer's or a sales prospect's individual situation, data from different systems have to be used. All information must be brought together – from service system tickets and ERP orders to CRM activities.  

The SAP Emarsys Customer Engagement Platform provides the option of accessing customer and SD data as well as relevant product data from different systems, such as ERP, CRM or the service tool. In this way, you can tailor your marketing activities to the needs of your sales prospects in a personalized manner.
Efficient segmentation and campaign planning
across all channels
SAP Emarsys provides numerous templates for target group segmentation and campaigns. They have been created on the basis of best practices by using the experiences of 1,500 brands. The predefined target groups range from prospective and regular customers to inactive buyers. The templates can be individually adjusted to your own enterprise and used. This enables a fast entry into Emarsys for marketers. With a little bit of experience, you can subsequently work with your individual target groups.

Furthermore, preconfigured campaigns are available in the marketing application. You can easily create individual campaigns via Drag&Drop in SAP Emarsys. Subsequently, they can be utilized via different entry points and channels (omnichannel). By means of an easy implementation of A/B tests, different procedures or content elements can be tested. In this way, responsible persons can promote the optimization of campaigns and create a personalized customer experience.
Campaigns and online shop –
score with personalization
Each customer has different interests and preferences. As a consequence, enterprises need to address each sales prospect individually and provide them with the required information and products via their preferred channels. This already starts with addressing customers with the right name and ranges from the provision of information to the products that the customer was interested in in the past.

By using the integrated content creator in Emarsys, e-mails or SMS are created via Drag&Drop for instance. By means of predefined data fields that can be created by the users themselves, personalized addressing can be easily integrated and information displayed according to the customer's interests.

Thanks to standard integrations between SAP Emarsys and shop systems, such as SAP Commerce Cloud, offers and addressing can be easily personalized in online shops as well.
Higher sales volume
due to Smart Insights
By integrating numerous data sources, a fact-based analysis of marketing activities is achieved with the SAP Emarsys Customer Engagement Platform. For this purpose, the application accesses campaign data, but also external applications – such as the behavior on a specific website or sales data from ERP or CRM systems for instance.

Thanks to integrated AI, the system automatically recognizes the target groups that are particularly suitable for a specific campaign. By means of this information, the marketing tactics defined in the system can subsequently be started for a target group.
Creation & design –
convince with brand-compliance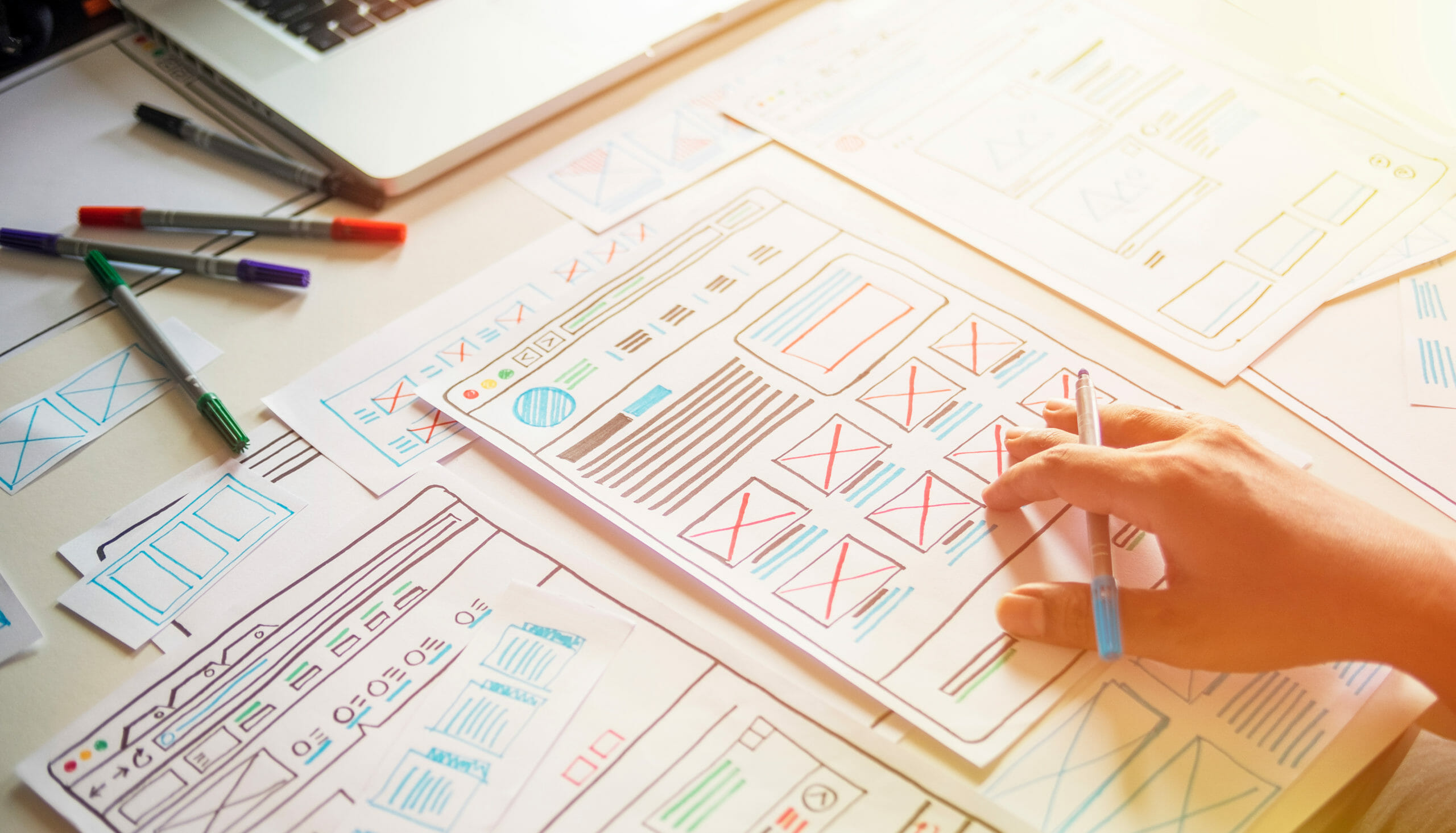 Today, customers do extensive research before making a purchase – and they do so through a wide variety of channels. A uniform, convincing and brand-compliant appearance is therefore becoming increasingly important. This includes the media-compatible preparation of content as well as user-friendly functionalities and processes and ends in a customer journey that inspires your customers at all brand contact points. The marketing experts at "Medienwerft" – a part of the FIS Group – will support you from concept and design to programming and SEO.
FAQ on
SAP Emarsys
Interested in SAP Emarsys?
Request personal consulting
Request now for SAP Emarsys – free of charge and without any obligation!
"*" indicates required fields
The experts of the FIS Group will support you from strategy and implementation to SAP Emarsys operation. Together with you, we will establish your successful marketing automation. Just contact us!