Idea 1: Digital solutions and apps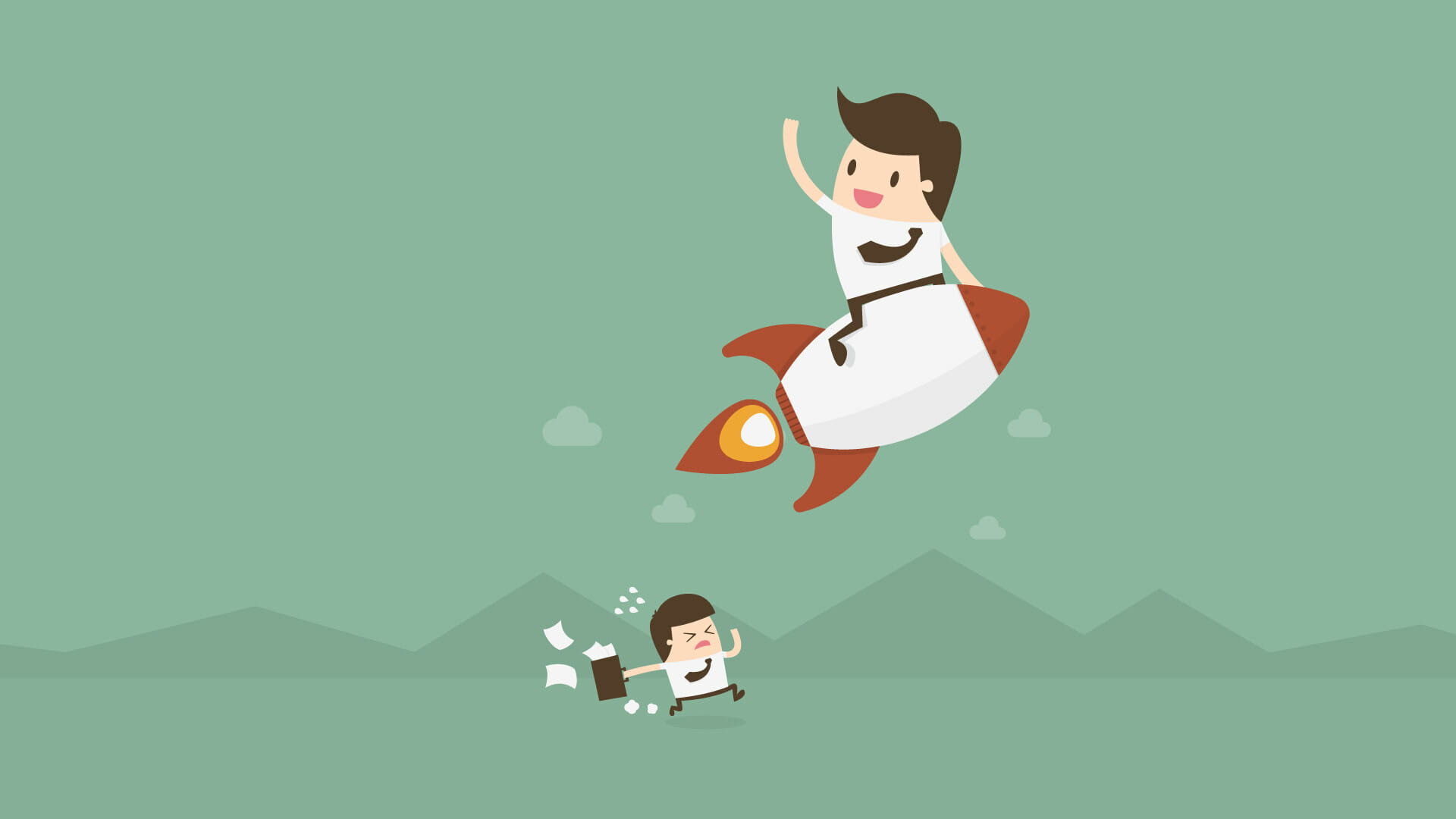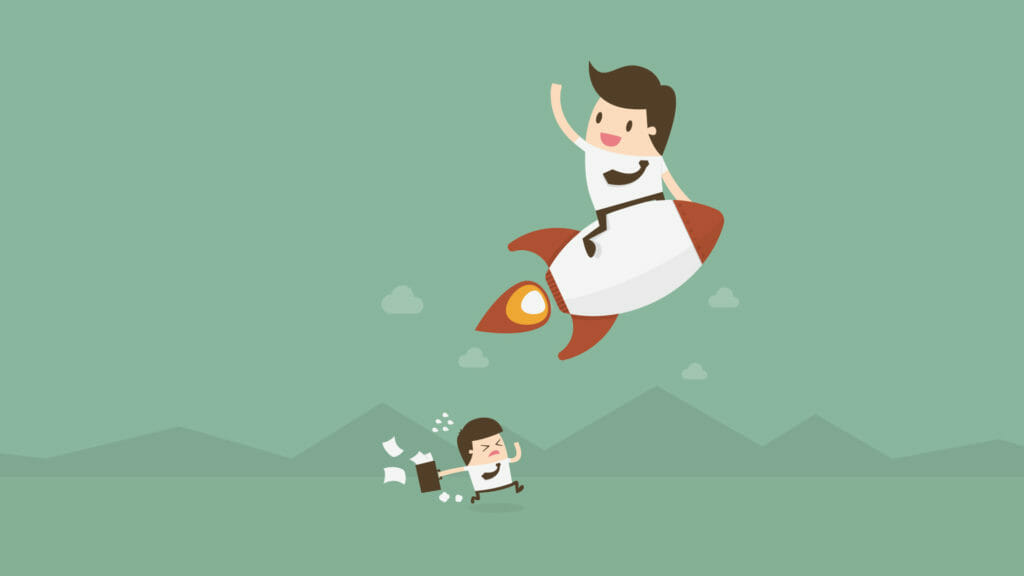 To a great extent, the work of typical wholesale customers, such as crafts enterprises or specialized shops, is still paper-based. They often lack the required IT skills for digitizing their own processes.
Wholesalers can score by offering digital solutions that facilitate and improve the work of their customers. What is more: they can demand money for providing the digital solution.
A good example of this is the digital point-of-sale solution of food wholesaler Metro. Gastronomy facilities use tablets for placing and settling their orders. Moreover, the app monitors warehouse stocks.
The uncomplicated and fully automated ordering process enables the wholesaler to present itself as a preferred vendor.
Another example: Electrical wholesaler Sonepar offers a cloud solution for craft customers. The customers pay a monthly fee for using the solution and are provided with important functions such as project planning, time recording as well as article and service management.
It goes with saying that the creation of digital services involves a certain amount of time and effort. Apps need to be developed and systems networked. Equally, the wholesaler must integrate their processes, for instance, by means of a retailing solution so that customer inquiries or purchase orders are processed automatically.
However, once the infrastructure has been built, digital services can easily be scaled for many customers and the wholesalers benefit from attractive additional revenues.
Idea 2: Technical inspections and audits
Safety standards, hygiene requirements, environmental standards: companies have to meet a multitude of legal requirements and have their processes and operating resources technically checked on a regular basis. Usually, specialized service providers execute such inspections. However, wholesalers as well can offer such services, such as the inspection of electrical equipment. According to "DGUV V3" (German Social Accident Insurance), companies are legally obliged to have their mobile electronic devices (e.g. drilling machines, PCs or cable drums) checked by an expert for safety and functionality.
Electrical wholesalers can offer an inspection service by themselves. Billing is done by means of an annual service flat rate. In this way, the wholesaler improves their cash flow and the customer can tick off a complicated yet important issue.
In addition to such mandatory controls, wholesalers can also include voluntary audits in their service program, such as audits on profitability or sustainability. Electrical wholesaler Sonepar, for instance, offers a fee-based energy audit for lighting systems. A clever idea since the wholesaler is an important provider of lights and lighting technology.
Idea 3: Training courses and certifications
Wholesalers can also extend their service catalog by offering training courses. Further training is much in demand as every company has to train new employees and ensure employee development.
It makes a lot of sense that trading companies in particular become the "masters" of their customers. They know the market environment and specific challenges and can therefore develop tailored training programs.
The training courses do not need to focus on the core business of the customers. Pharmaceutical wholesaler GEHE, for instance, does not only offer pharmaceutical courses for its customers but also courses on recruiting, marketing, social media or data protection.
Idea 4: Refinement and Customizing
Ordered wholesale goods often have to be re-worked or customized individually. This concerns, for instance, the cutting of tubes or the coating of materials. Wholesalers can make these adjustments on a fee basis and, as a result, reduce the workload of their customers.
Many trading companies already offer such additional services, such as joinery wholesaler Ostermann. The company offers a manufacturing service for frequently required pieces, such as tabletops or furniture fronts. Joineries with current staff bottlenecks are grateful for such a service.
The customers of electrical wholesaler Obeta can have their power cables cut exactly to the desired length and, as a result, avoid material waste and unnecessary costs.
Idea 5: Logistics services
Those who buy goods from wholesalers often have to manage complex logistics. Goods movements need to be tracked and warehouse stocks monitored in order to place replenishment orders in time. With their well-founded logistics experience, wholesalers are the ideal partners to support their customers with services offered in this area as well.
Excellent example: Kanban systems for wholesale customers are becoming more and more common in practice. The customer only needs to enter their material consumption via bar code scan. After that, a software system automatically triggers a repeat order with the wholesaler in the background. This entails less manual work and reduced warehouse stocks.
These are tangible benefits. Therefore, trading companies can charge a service fee for the provision of such processes.
Further examples of services in the logistics environment: on-site exchange service for devices, individual bar code labels or tracking solutions for mobile devices.
Idea 6: Equipment rental
What does an electrician do if all cordless screwdrivers are in use? Or the roofer if they need a lifting platform? Ideally, they can avoid an expensive purchase and find instead a suitable rental equipment at their trusted wholesaler for instance.
The establishment of a rental service is a meaningful extension of the trade business for wholesalers. They know their customers' requirements and can provide them with a tailored combination of devices and tools.
It might even be possible to use articles returned from the sales business. Who cares if the cordless screwdriver is scratched as long as it works properly?
Idea 7: Insurances
The wholesaler as insurance provider? At first glance, this seems odd. However, a closer look reveals that this idea is meaningful.
Good example: theft insurances. The customer buys machines, tools or other mobile articles from the wholesaler for a large amount of money. If these goods are stolen, for instance, from the construction site, this means a great deal of financial damage. The wholesaler can limit the financial risk for the customer by offering a theft insurance.
The insurance is directly taken out during the purchase of the goods, which makes the process particularly easy. The wholesaler's system already contains all important information (contact data, goods value, serial numbers).
Wholesalers can also offer warranty extensions as a kind of risk protection. The customer pays a somewhat higher amount when purchasing the goods and, in turn, has a claim to warranty services over a longer period of time, such as a free device exchange or a repair service in the case of damages.
Conclusion
Developing services with added value and impressing customers: wholesale companies use this strategy to regain the loyalty of their customers and make themselves economically stronger.
Service ideas range from simple refinement services, training offers and technical inspection services to logistics management for customers including electronic procurement integration.
Such services are an enormous relief for customers and crafts enterprises or retail shops. They can focus on their core business and transfer non-value adding activities to an external partner.
The customers are therefore willing to pay the wholesale partner for this service. A win-win situation for both sides!