Comprehensive evaluations of existing company data and information are the basis for well-founded decisions. Modern analytical applications offer tailored evaluation options. Functions for real-time analyses, planning and forecasts including new technologies, such as Predictive Analytics, create a new standard for Business Intelligence and Analytics.
The focus is on agility and the seamless integration of Analytics tools with the business applications of the corporate system landscape. This enables the central consolidation and optimal use of data from all divisions. Today, smart self services, intuitive user interfaces and the mobile access to cloud systems play a decisive role in involving all end users in the company in the best possible way.
These customers are already convinced of our expertise in the area of Business Intelligence & Analytics: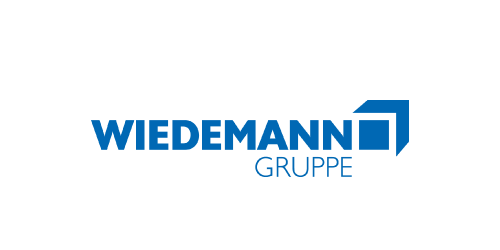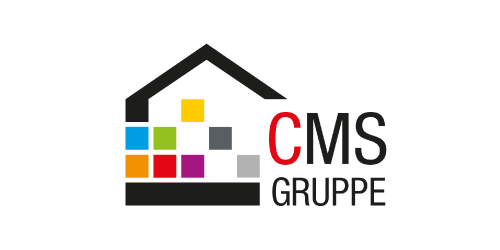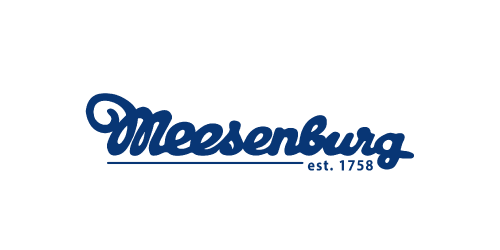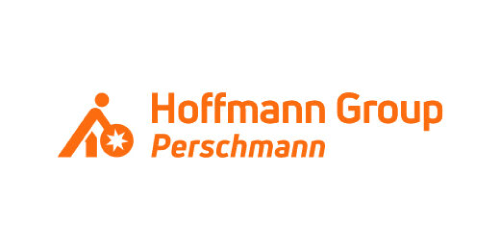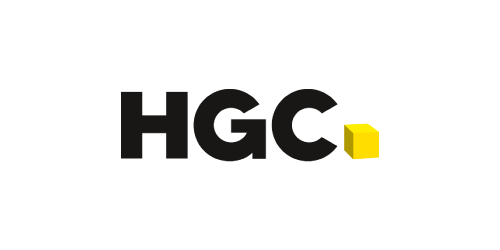 Individualization and consistent integration
with FIS and SAP Analytics
The Analytics portfolio by SAP always provides you with appropriate and sufficiently reliable information for your decision making. You analyze and visualize data and get evaluations that can be used as a basis for your business strategies with immediate effect on corporate success. The Analytics professionals of FIS precisely implement your individual requirements and objectives.
The solutions from the SAP Analytics portfolio can seamlessly be integrated into your existing system landscape and your ERP system used. When advising you, the FIS professionals analyze the application architecture that suits you best. Tools for Business Intelligence, analysis and planning tailored to your needs form a high-performance and reliable basis for your corporate decisions. This particularly applies in connection with the HANA database and SAP S/4HANA. With the FIS/wws CDS views, sales evaluations in wholesale can be carried out without technical effort and easily prepared and visualized in the SAP Analytics Cloud or SAP BusinessObjects.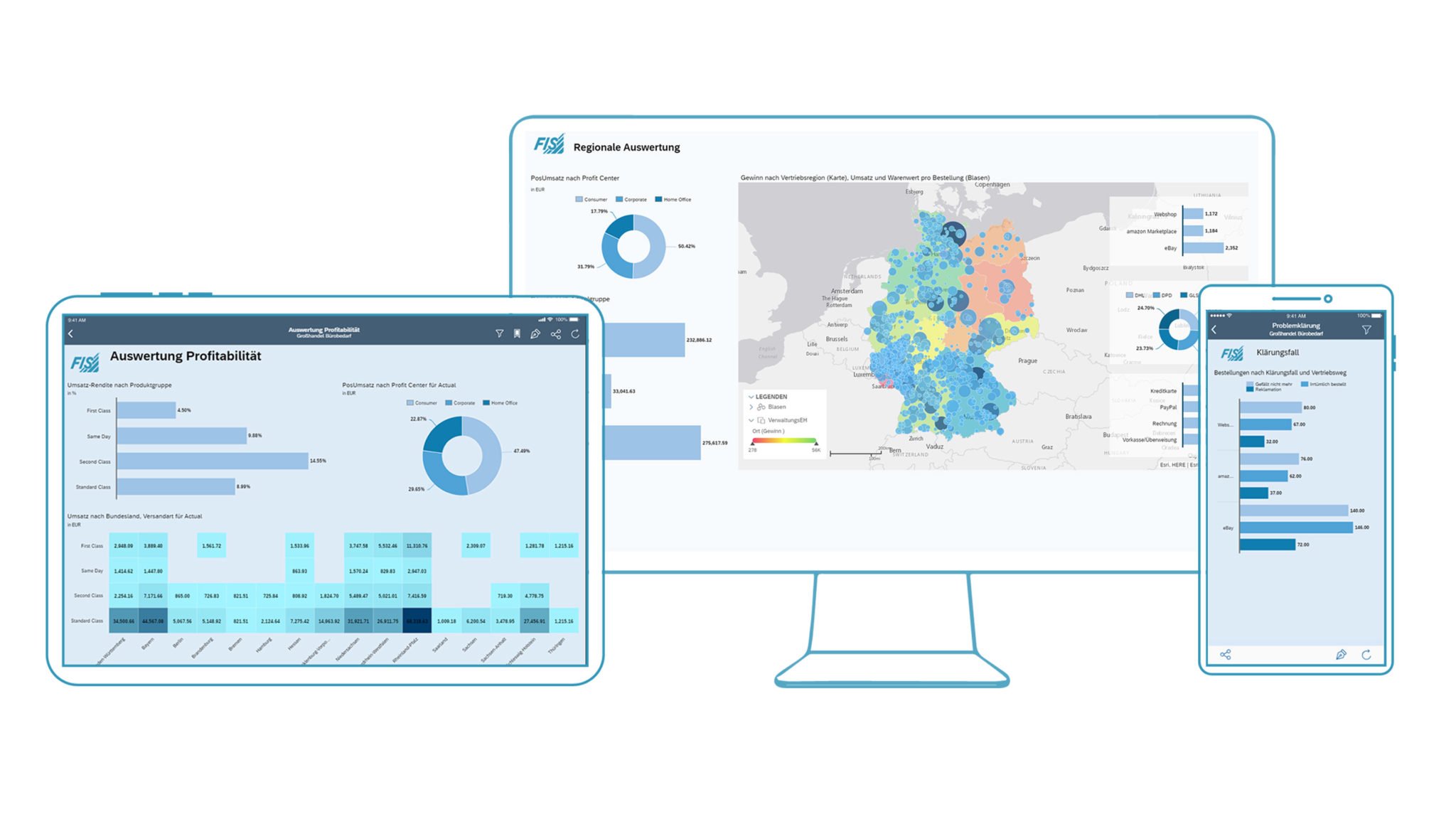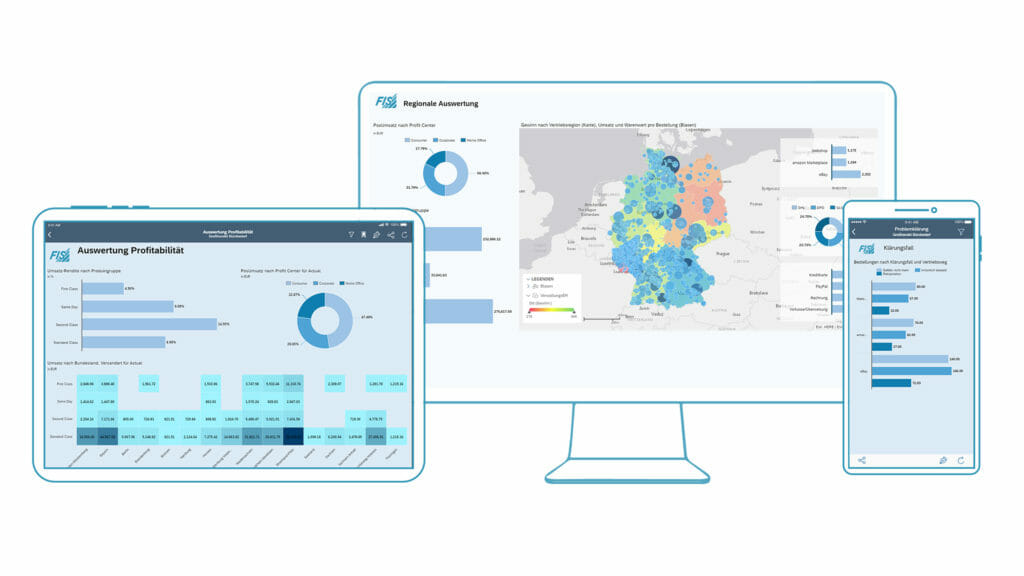 The front-end portfolio offers a comprehensive selection: from Embedded Analytics in SAP S/4HANA and SAP BusinessObjects as an on-premises solution to SAP Analytics Cloud (SCA), the smart cloud application for BI, Advanced Analytics and enterprise planning options. SAP Analytics Cloud offers numerous functions, such as interactive dashboards for visualizing evaluations, SAP Analysis for Office for using MS Excel or SAP Predictive Analytics for forecasting future events via historical data. SAP Analytics Cloud also includes advanced collaboration functions paving the way to Social BI.
SAP Analytics also offers different options in the field of BW systems, from an embedded business warehouse to a standalone business warehouse.
SAP Analytics uses your underlying ERP system as data source, both from SAP and non-SAP systems. In addition to the ERP system, other data sources, such as different SAP Cloud products, can be used as well.
INTERESTING DOWNLOADS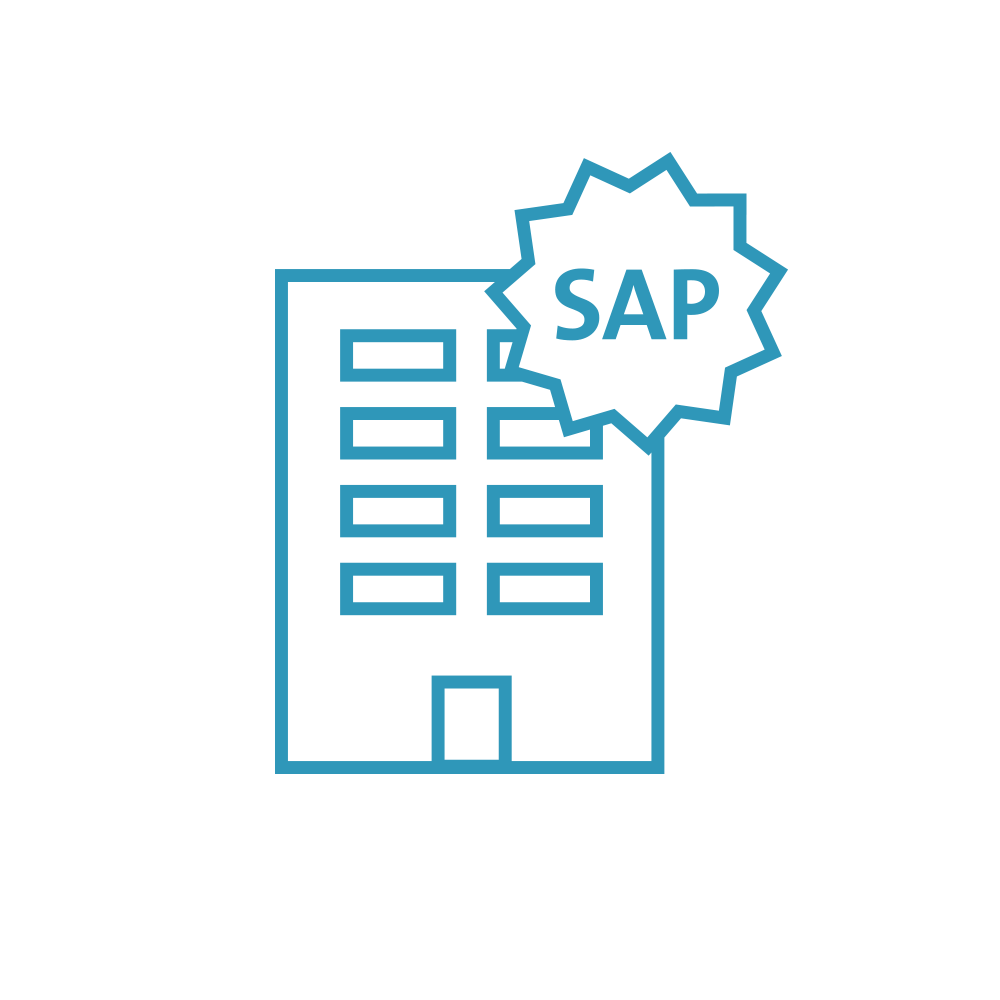 Flyer:
SAP Analytics with FIS
Your benefits through
SAP Analytics
Consistent decision-making processes on a uniform data basis throughout the enterprise
Decision making based on reliable data
Intuitive visualization in stories and dashboards
Safe and consistent data retention
Authorization concept for safe data access at all levels
Mobile availability of decision-relevant data
One user interface for all decision-making processes:
SAP Analytics Cloud
SAP Analytics Cloud (SAC) unites Business Intelligence, planning and enhanced analysis options, such as Predictive Analytics, in one central user interface. SAP Analytics Cloud is particularly characterized by a high-performance visual design of data, e.g. in the form of stories or dashboards.
SAP Analytics Cloud focuses on strategic reporting and its software-as-a-service offer is aimed primarily at management, controlling and accounting, but also marketing and HR. In all user departments, forecasts and decisions can be made using the application on the basis of up-to-date and correct data. To derive strategies and operational processes, dashboards and infographics can be put together intuitively with just a few clicks using the Drag&Drop function. SAP Analytics Cloud enables the use and presentation of real-time data for ad hoc analyses, which makes complicated visualization preparations unnecessary.
The cloud solution can be integrated consistently with SAP or partially with non-SAP systems. The powerful HANA in-memory technology makes data quickly available at any time and provides the optimal basis for the use of new technologies, such as machine learning and artificial intelligence.
SAP Analytics Cloud as basis for well-founded and consistent decision-making processes:
All analysis functions available in one single environment and intuitively usable
Easy data visualization in dashboards and infographics, for instance
Collaboration functions and avoidance of data silos
Forecasts and decision-making based on up-to-date values
Combination options of cloud and on-premises applications as well as of SAP and non-SAP systems
Potentials for the use of new technologies such as Predictive Analytics or artificial intelligence
SAP Analytics Cloud provides different data retention scenarios:
In case of an import connection, data is imported into the SAP Analytics Cloud solution, kept in data centers and accessed via an SSL-encrypted Internet connection. In this case, access to this data is possible in a mobile and flexible way. Users can access the data via mobile terminals while on the move or directly from the home office.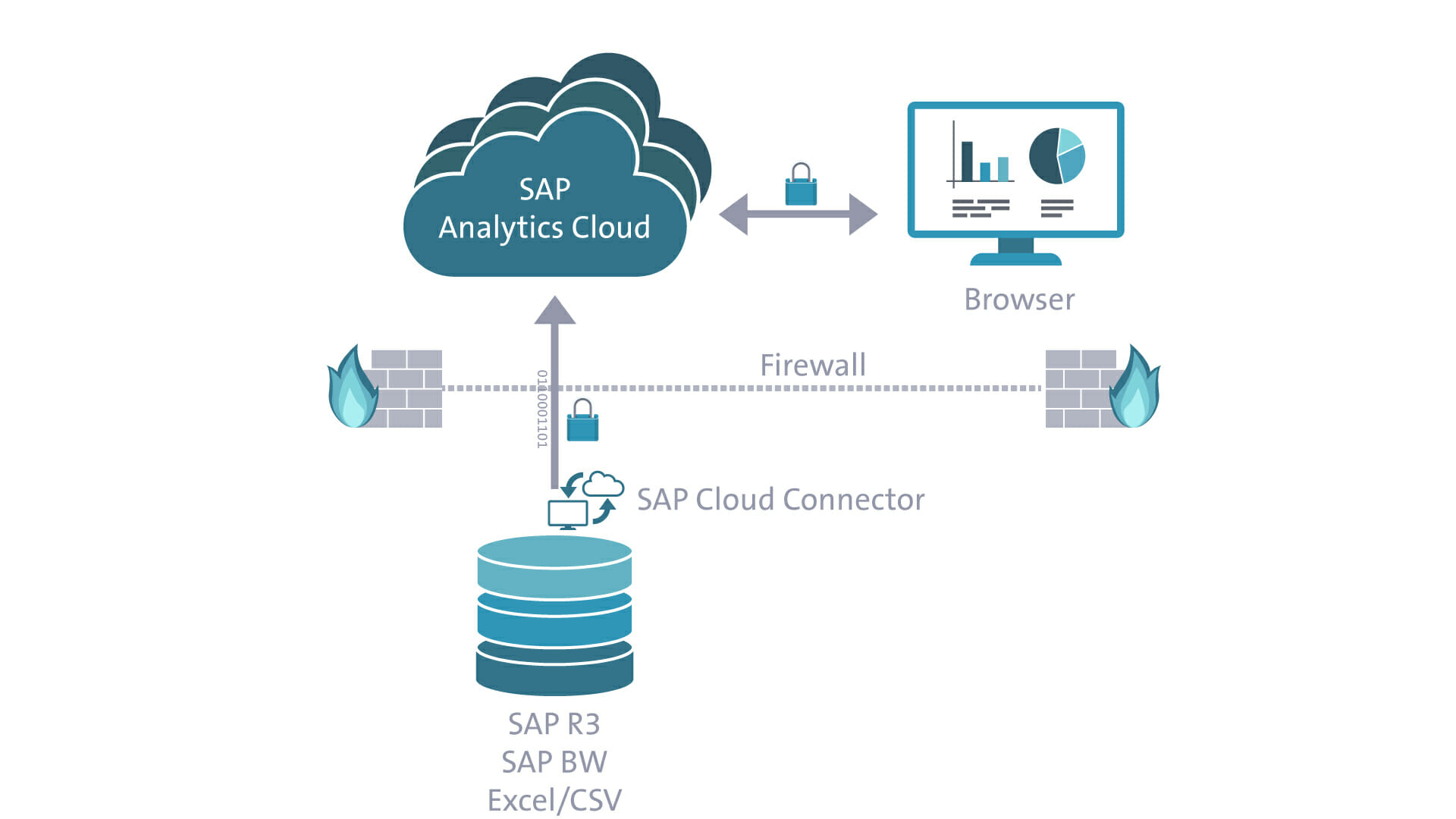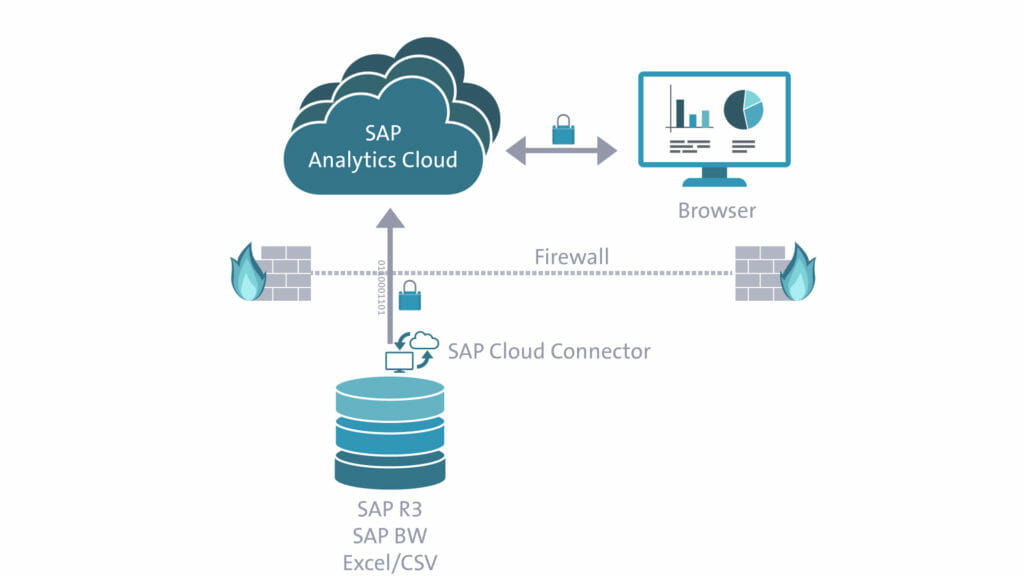 In the live connection scenario, the data flow exclusively takes place in the individual corporate network. Here, data can only be accessed from the secure corporate network or via a VPN connection. The live connection scenario as well enables very fast access to real-time data and high usability for the users within the company.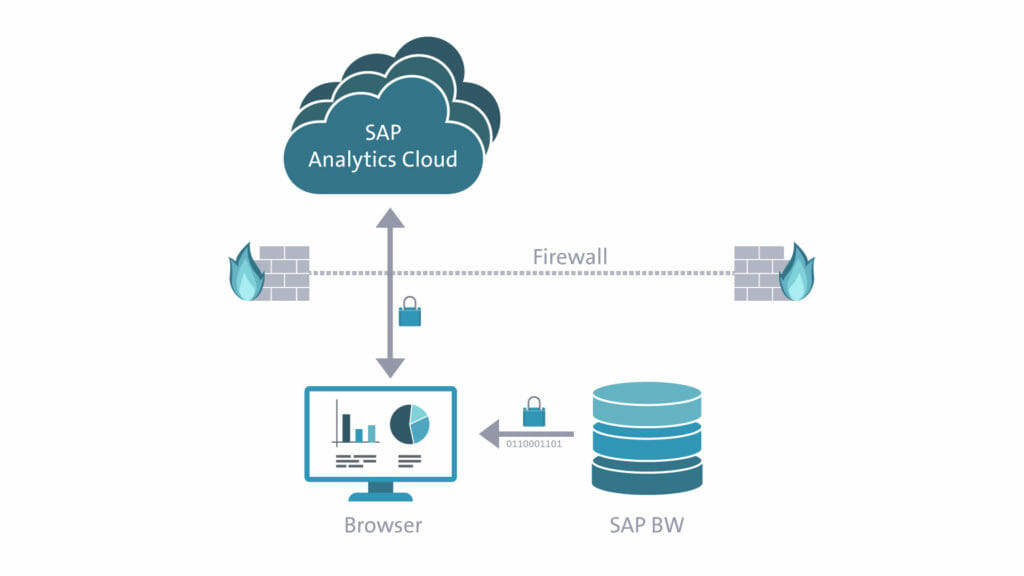 The live connection via cloud connector is a special form of live connection. Here, the data is called live from the Internet via the browser. For this purpose, the data is queried from the BW system and transferred via the cloud connector. Consequently, the user also has mobile access to the data outside the corporate network.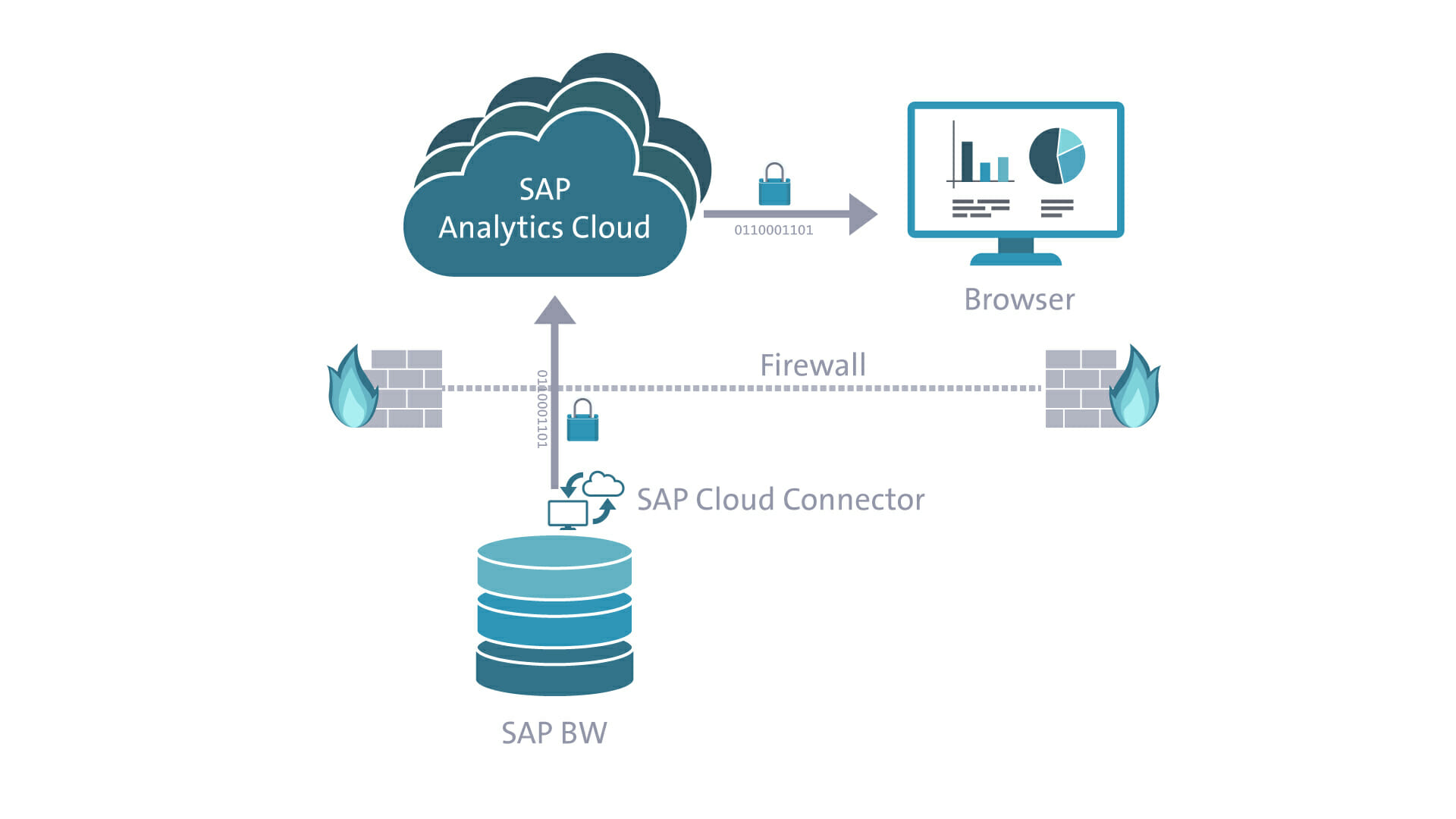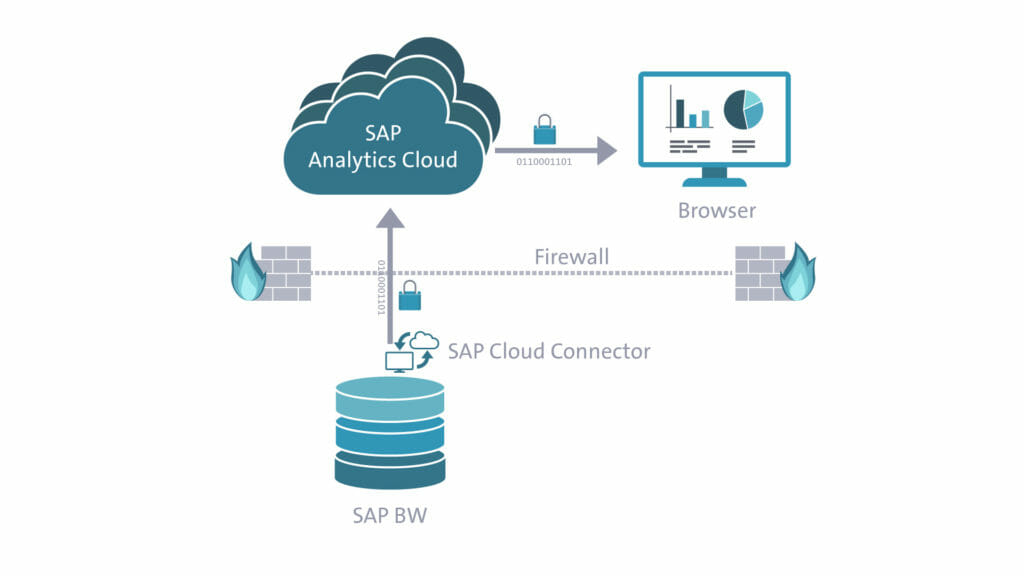 Excursus: the SAP BusinessObjects BI platform
SAP BusinessObjects* represents an alternative for customers that mandatorily require an on-premises solution. Within the BusinessObjects portfolio, the BI Intelligence platform is used as a central hub for various front-end tools and applications. According to the individual objectives, it enables the formatting of data from the BI system in different forms, such as reports, dashboards, or predefined analyses for the end users. SAP Analysis for Office, for example, can be used for this purpose.
The SAP BusinessObjects BI platform is not installed on an SAP system. As an independent software component, it requires an individual server. Therefore, the resources in the SAP system are spared.
*Maintenance will expire on December 31, 2025.
Operational gain in information through
embedded analytics in real time
The Embedded Analytics apps enable easy access to analytic applications. They are always available in every SAP S/4HANA system and enable an analysis of your operational data in real time.
The Embedded Analytics apps provide user departments at any time with required information through standardized access options to KPIs and reports. All this in your familiar working environment, i.e. the SAP Fiori launchpad. With minimum effort, corporate information is provided in highest data quality, which considerably supports decision-making and contributes to increased economy.
Besides the standard tiles and reports in the Fiori launchpad, additional SAP front-end tools offer various possibilities for providing the user departments with a corporate reporting. In this way, for instance, reports from individual data can be created in individually configured Fiori tiles.
Consistent data retention with
SAP Business Warehouse Solutions
The SAP Business Intelligence solutions enable data warehousing of various corporate data for comprehensive evaluations and reporting applications. SAP Business Warehouse (BW) also allows the connection of various third-party systems and can be used as single point of truth of all analytical data in your company.
For comprehensive and professional data warehousing requirements, SAP Business Warehouse on HANA (BW on HANA) or SAP BW/4HANA are the best solutions for your company. In an SAP S/4HANA system, Embedded Business Warehouse (BW) offers additional analysis options. As an integrated BW system, Embedded BW also supports ETL processes (extraction, transformation, load).
FAQ on
SAP Analytics
Interested in SAP Analytics?
Request personal consulting
Request now for SAP Analytics – free of charge and without any obligation!
Kontaktanfrage en
"*" indicates required fields
SAP optimizations
by FIS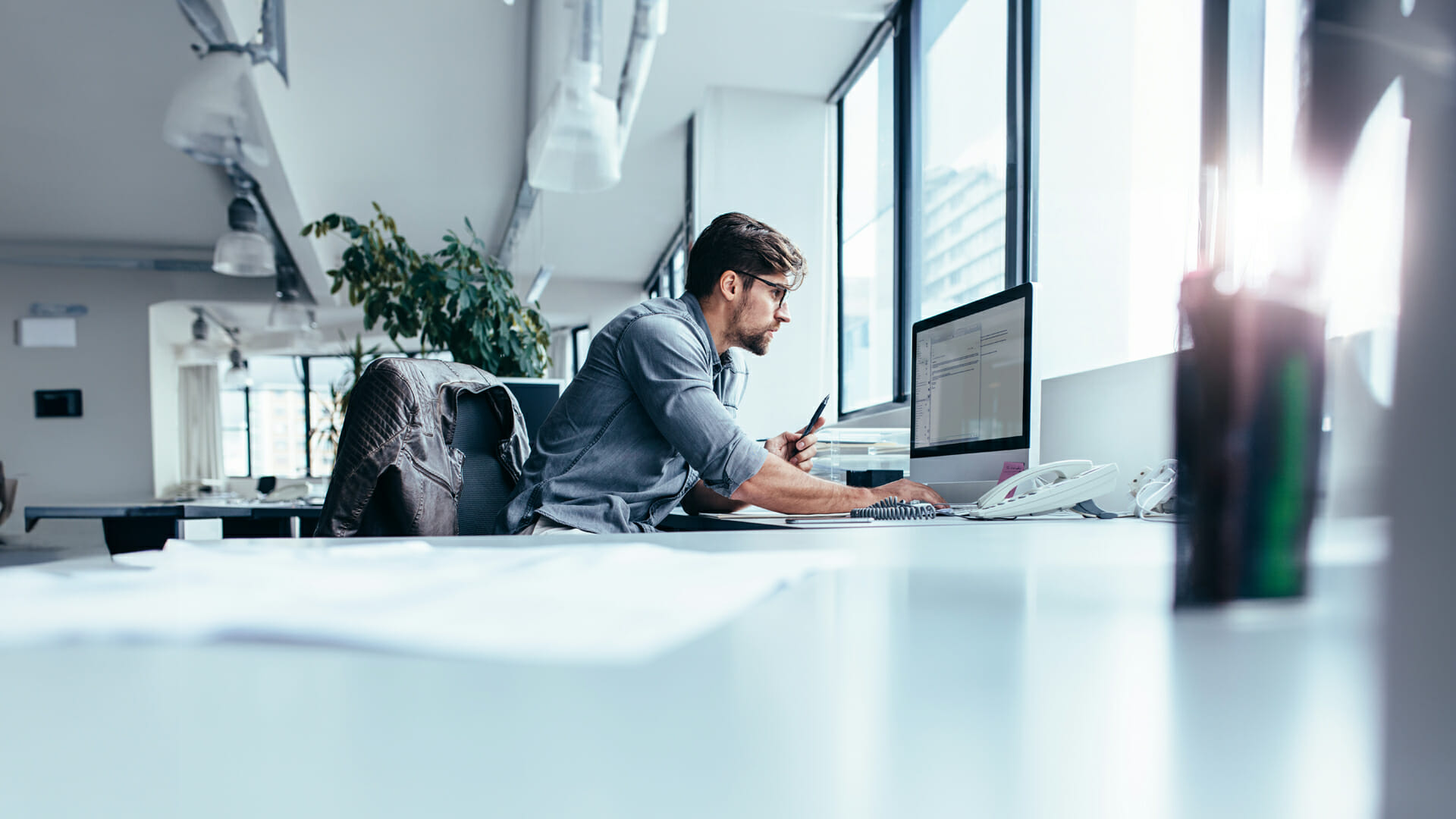 Optimum data quality also for high data volumes
SAP optimization FIS/mpm offers an automated and flexible master data management in SAP already before using the production system. The error rate due to manual processing can be significantly reduced, which considerably improves the quality of your master data. By fully integrating your business partners, data quality is additionally increased and the time expenditure for data maintenance reduced even for high data volumes.
Efficient processes and faster processing times through cross-system integration
Processes become consistent and digital by integrating SAP systems and heterogeneous third-party systems into your IT landscape. Processing times can be considerably reduced by the seamless integration of business partners, customers and public institutions. Moreover, data exchange and information flow will be optimized also across company boundaries.
---
Further services
by FIS
The comprehensive evaluation options FIS offers to your company are the basis for your decisions. Take the opportunity to benefit from an SAP evaluation and an analysis of unused data in your ERP system for more effective decision-making processes. The FIS specialists will be pleased to support you. Just contact them via e-mail or phone.