05/17/2017
FIS Forum Deals With Changing Financial Accounting in Times of Digital Transformation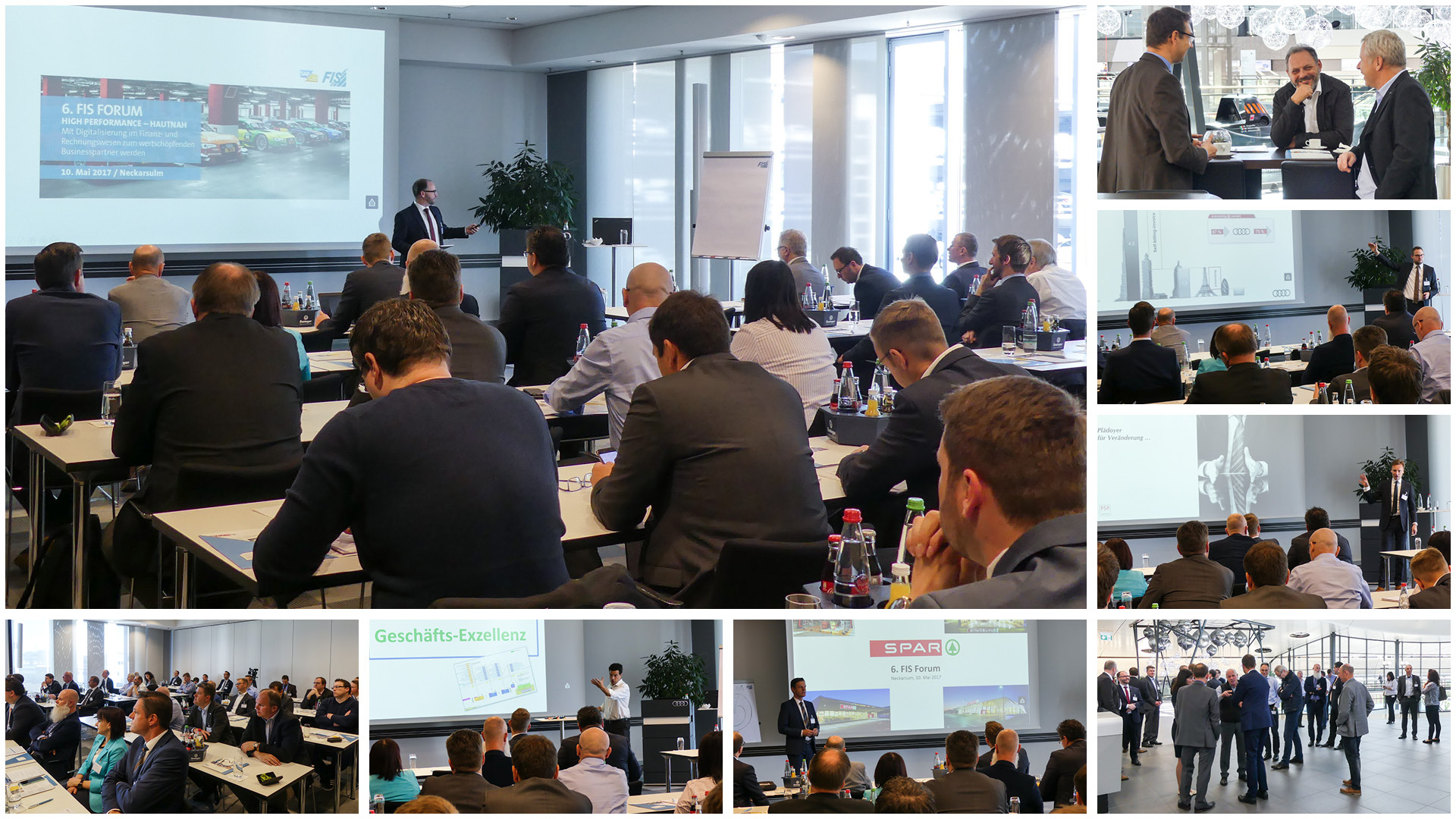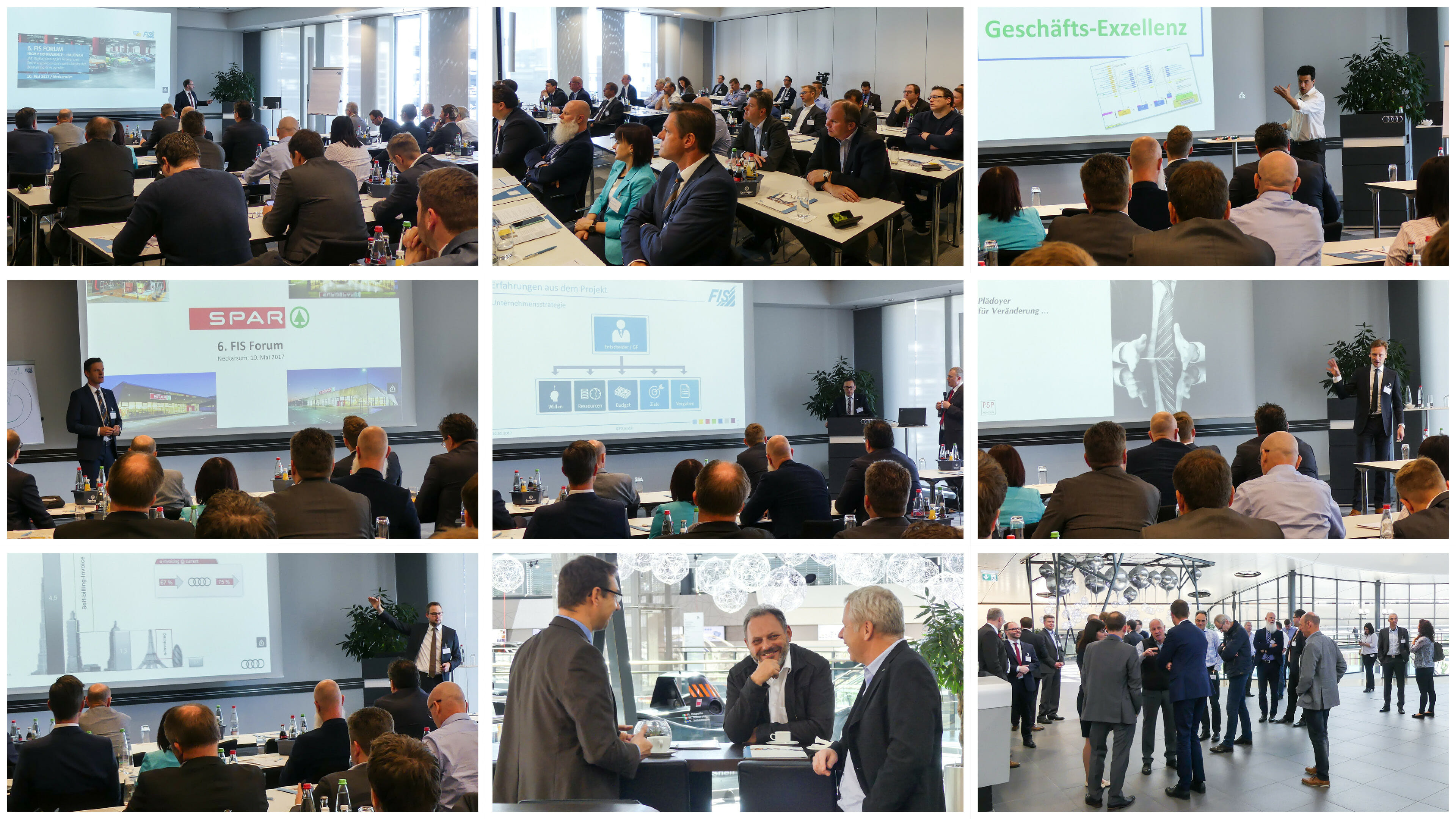 Once again, the information event on digitization in finance and accounting at AUDI Neckarsulm was well attended.
On May 10, the 6th FIS forum took place at AUDI Neckarsulm under the motto: "High performance at first hand!" Process managers and decision-makers from purchasing, finance and accounting as well as SAP participated in the event and used the forum as an interactive information platform to exchange opinions on strategies and the latest developments in the SAP environment and to bring their companies to a position of leadership with regard to SAP process optimization and digitization strategies.
At the forum, FIS customers AUDI and SPAR Österreich informed on digitization strategies and SAP-based incoming invoice processing. Robert Lackner, head of goods controlling at SPAR Österreichische Warenhandels AG, explained in detail how the trading company deals with digital transformation in accounting. Michael Kraus, current accounts manager at AUDI AG, presented the Connected Group Accounting concept used at the automotive group and reported on how financial accounting is changing from a back office to a business value partner.
At both companies, the FIS document solution as well as the Front Collect Invoice reading software considerably contribute to the optimization of the internal financial processes. "I personally do not have a single paper binder anymore. In Salzburg, we actually disposed of 27 filing cabinets", says Robert Lackner.
In his lecture, Stefan Groß, tax accountant, CISA and partner of the Peters, Schönberger & Partner firm, gave useful tips for the right answers to compliance questions in the e-Invoicing environment. Furthermore, he explained the framework conditions based on tax law by considering current topics (Cloud). LEAN researcher Arnd D. Kaiser focused on digitization from a scientific point of view and demonstrated how LEAN management methods optimize the value added in the era of Industry 4.0 and digitization.
Consequently, the FIS forum provided the visitors with a proven mixture of concrete practical examples, strategy lectures and technical presentations – one of the essential reasons for the continued success of the event series as an established place to meet for SAP user companies.